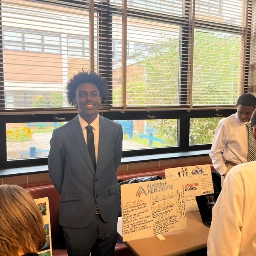 Abel Negash
Public Health / Silver Spring, MD
About
What made you decide to attend the University of Maryland?
The University of Maryland is very close to home. The student activities and sports also attracted me.
---
What major/career path do you plan on pursuing and how did you select that path?
I want to major in public health on a pre-med track, so that I can go on to medical school after I graduate.
---
What clubs, community service, campus activities, or hobbies are you currently involved in or plan to take part in?
I want to play intramural basketball and club lacrosse. I am currently searching for community service to take part in at Maryland as well.
---
How has receiving this scholarship positively impacted your life?
The scholarship has been able to take a financial burden off my family and given me the motivation to do great things at this university.
---
What are your future goals after graduation?
After graduation, I want to go to medical school and become a physician.