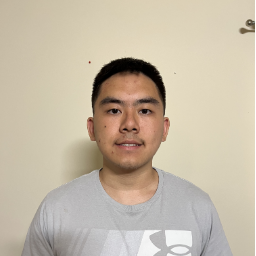 Dennis Huang
Mechanical Engineering / Rockville, MD
About
What made you decide to attend the University of Maryland?
I decided to enroll at the University of Maryland because it has fantastic engineering programs that will benefit me on the path to becoming an engineer. The in-state location was another factor because it would save me a lot of money and allow me to visit my family often. Furthermore, the diverse, large student body and campus size at UMD are something that I am looking forward to in a college experience.
---
What major/career path do you plan on pursuing and how did you select that path?
I am planning to pursue the path of a mechanical engineer. I took Project Lead the Way Engineering classes offered at my school because of my interests in math and science. In these classes, I was charmed by the idea of being able to use my imagination in life to solve problems. One aspect I liked about engineering was the design process, which allows for many failures as you reflect and improve on the designs to keep trying. Watching these designs improve and evolve until they achieve the desired results is especially rewarding.
---
What clubs, community service, campus activities, or hobbies are you currently involved in or plan to take part in?
I plan to participate in intramural basketball as a fun hobby to keep me active. Furthermore, I would also like to work out at the recreational gym to build strength and stay fit. Another activity I plan to participate in is campus clean-ups of trash to contribute to the cleanliness of the community. I plan to participate in more clubs and activities as I learn more about the different opportunities during my time at UMD.
---
How has receiving this scholarship positively impacted your life?
As a first-generation student, the cost of attending UMD would be an enormous financial responsibility for my parents, who work in entry-level jobs. This scholarship will allow me to attend UMD and focus on my classes without financially burdening my parents. I can also avoid having to take out a large loan that could hinder my life after graduation.
---
What are your future goals after graduation?
After learning more about the impacts of climate change on the world and the various solutions engineered to tackle this issue over the school years, I became worried about the sustainability of Earth. After graduation, I plan to apply for an engineering position at a company that strives to find ways to fight against climate change. I will use my degree to innovate and invent products that help the environment.