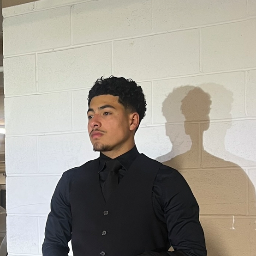 Giancarlo Paz
Mechanical Engineering / Hyattsville, MD
About
What made you decide to attend the University of Maryland?
The University of Maryland had always been a dream of mine to attend. It is unique and diverse in cultures and it holds many opportunities for networking. The University is close to home and it's in an area that is close to everything. It's the perfect place to be as you're able to explore the area around you, like Washington, DC. When the opportunity arose to study at the University of Maryland I couldn't say no.
---
What major/career path do you plan on pursuing and how did you select that path?
I am pursuing a degree in mechanical engineering. I've always had a passion for building and designing things. I remember as a kid I would design and build zip lines and elevators from my tree until I fell. However, the passion continued and I fell in love with engineering as I grew up. I believe I possess unique skills and the best way to showcase them is through engineering.
---
What clubs, community service, campus activities, or hobbies are you currently involved in or plan to take part in?
I am heavily involved with my church's youth programs. I am a Seventh-day Adventist, and when we hold camps, retreats, and events I usually help set it all up. I am also an athlete and play a variety of sports, but I'm mostly focused on soccer. I'm looking to join soccer, Christian, engineering, and Latino clubs at Maryland.
---
How has receiving this scholarship positively impacted your life?
This scholarship helps with the stress that I'm sure I would have every single day. Worrying about how I'm going to pay for school would keep me from focusing on school. Having this scholarship will help me just focus on school and only school.
---
What are your future goals after graduation?
After graduation one of my major goals is to have a good job. I want to reach my definition of "freedom" and be able to help those around me. Not everyone was fortunate enough to get my opportunity so I want to give back and help them.