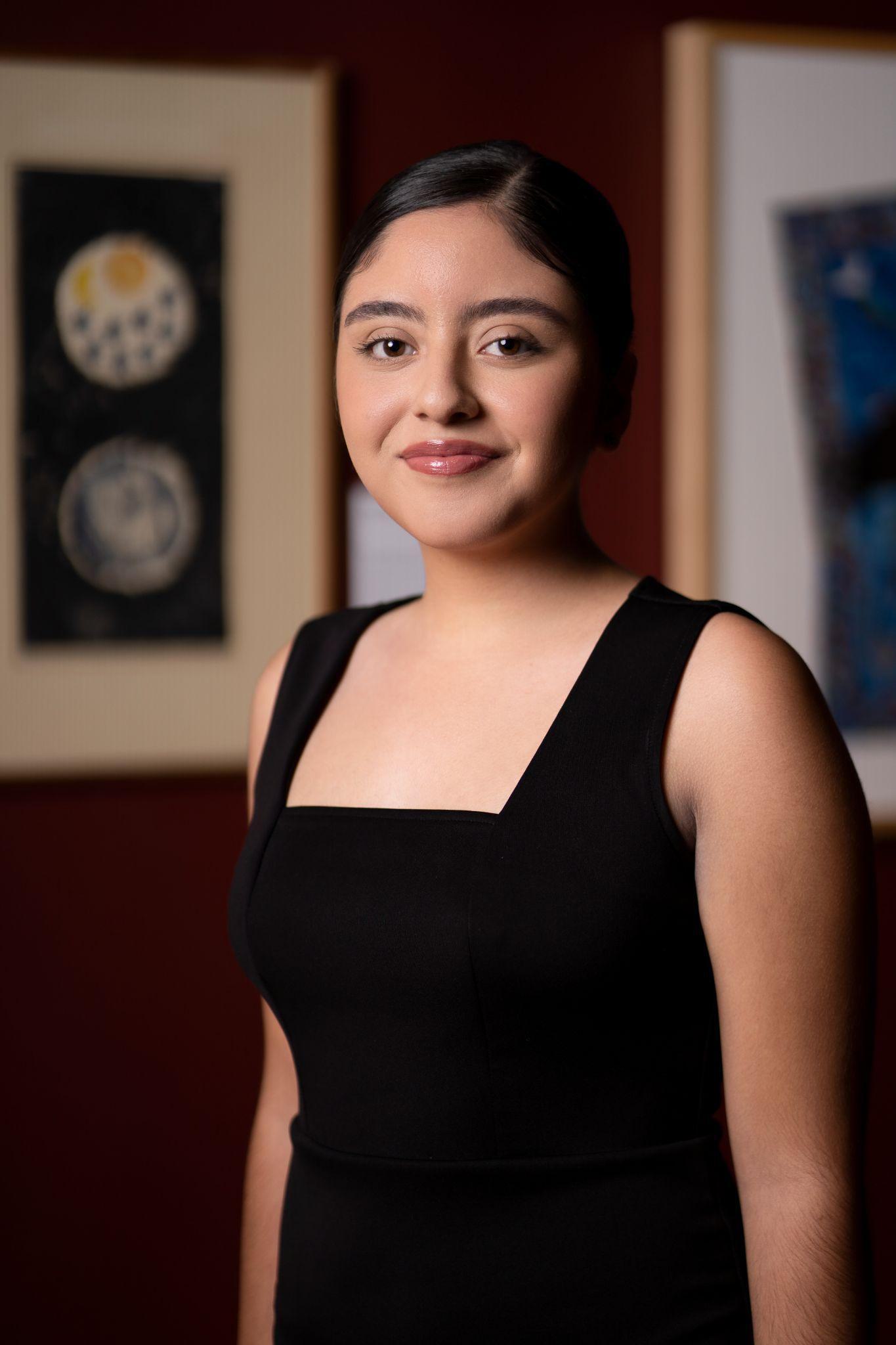 Ivonne Villegas
Health Science / Bladensburg, MD
About
What made you decide to attend the University of Maryland?
My strong emotional connection to the University of Maryland was the primary motivation for me to enroll, but there were several other compelling reasons as well. One of the significant factors was my proximity to the campus, having grown up just fifteen minutes away. Given my local ties, I feel confident that I will have a richer college experience compared to those unfamiliar with the area. The vibrant spirit of the institution appealed to me since this was something I always longed for during my high school years. The size of the campus feeds the ambition that was always instilled in me. I can't wait to explore every corner of the campus. Being a first-generation college student, I am especially proud of being at a state school.
I owe the very idea of attending Maryland to my parents who envisioned me as a Terp well before anyone else. Their constant encouragement, from passing by the campus to dining at local eateries, solidified the notion of me becoming a Terp someday. While I initially struggled to select a specific college, I'm content with my decision to enroll at the University of Maryland. As time progresses, I hope to embody the core spirit of being a Terp and capitalize on the abundant opportunities offered by this prestigious university.
---
What major/career path do you plan on pursuing and how did you select that path?
I plan on pursuing a major in public health science on a pre-med track. My upbringing was very academics-oriented, and I started to look up career fields as early as the sixth grade. For some reason, I took the project a little too seriously and came across the story of Dr. Alfredo Quinones-Hinjosa, a successful Hispanic surgeon who did not know any English when he arrived in the U.S. I was amazed at the fact that someone who was not aware of a country's language could prosper so much, despite coming from so little. Although I do not wish to pursue this specific career, it opened my eyes to the possibilities of the medical field. He did not settle for the conditions he was dealing with. My parents always taught me to be ambitious, so this kickstarted my appeal to the world of medicine and science.
During high school, I found myself interested in science-related subjects. I found purpose in being a part of the pharmacy technician program. I became passionate about the information we would learn, from the endless medication names to the specifics of health insurance. I was guilty of being overly enthusiastic about the scrubs we got to wear senior year. I was one of the most dedicated students in the class and took it upon myself to pass the licensure exam. Although it was not a core class itself, I made it my most significant class. Hopefully, with this pre-med track, I can pursue being an anesthesia assistant. It is one of the careers that has caught my attention to work twice as hard in my undergraduate career.
---
What clubs, community service, campus activities, or hobbies are you currently involved in or plan to take part in?
I plan to partake in a variety of activities during my next four years at the UMD. Currently, I am working towards joining the sister-to-sister program which is affiliated with the Office of Multi-Ethnic Students Education (OMSE). The program's goal is to have a female advocacy group that centers around academic excellence. It would be an opportunity to educate myself on different cultural backgrounds and meet students who look like me. I am thrilled to be part of a kind community like this one. I hope to flourish with the support and push others to do their best as a person and academically. In addition to that, I wish to be in a sports group. My high school experience was full of athletics that molded me into the best shape of my life. As of recently, I have become physically aware of how much your body's well-being impacts your overall state. I enjoy multiple sports and am open to learning new ones during these next four years. I particularly find sports like softball and volleyball exhilarating. Eventually, I'd like to branch out into other clubs that are not in my comfort zone to help me grow into a well-rounded individual.
---
How has receiving this scholarship positively impacted your life?
This scholarship has positively impacted my life beyond what I can fathom. It has reassured me that my dedication to my academics is rewarded and that there are generous people who care for students in overlooked communities like mine. As a first-generation college student, it has reminded me that there are resources available if you look for them. This scholarship has made me thankful for all the positive things in my life and encouraged me to continue to flourish. It brings me joy to think how far I have come, and I never thought a couple of years ago that I would receive blessings like this one. I am more motivated than ever to start out my college experience and build a strong foundation at the University of Maryland. I know that being enrolled here brings my parents joy and that I will make a difference in our family and community.
---
What are your future goals after graduation?
My future goals after graduation vary and I am aware that they might evolve or change with new experiences. One of them is to be at least somewhat financially stable and independent. But further than this, I wish to move out of Maryland, to broaden my horizons and experience a change of lifestyle and scenery. I was born and raised here, and after graduation I know I will long for something new. In addition to these goals, I want to pursue more education and specialize in anesthesia or something related to the medical field. But even beyond that, I want to be able to have multiple sources of income and branch out. While medicine is important to me, I want to experience career opportunities other than just that. I want to be multifaceted and I know I won't find fulfillment forever with having just one career or hobby. Although my goals are not concrete, I am building up to them.