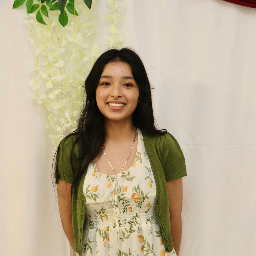 Jackelin Martinez
Biology / Washington, D.C.
About
What made you decide to attend the University of Maryland?
I decided to enroll in the University of Maryland because it's been my dream college since I was young. My family would always drive by the university and I've always been determined to attend because it is known to be a really great school. Also, the university is close to my house so I am able to stay closer to my family.
---
What major/career path do you plan on pursuing and how did you select that path?
I am majoring in biology (pre-med) because I've always enjoyed helping people. There are many other ways to help others, but I've always seen myself being a pediatrician. Ever since I was young, I've always said I was going to become a doctor and I plan on making that dream come true.
---
What clubs, community service, campus activities, or hobbies are you currently involved in or plan to take part in?
As of right now, I am not involved in any clubs because I am still trying to figure out my time management, but I am certain that I want to join the soccer club. I want to have something to do beyond my academics. I am still uncertain of other clubs to join because I'm still researching and seeing what clubs/activities I seem to be interested in. Part of college life is learning more about yourself.
---
How has receiving this scholarship positively impacted your life?
This scholarship has impacted my life positively by keeping me from stressing too much about the tuition and loans. It is also a relief for my parents because being a first-generation, low-income student can be really hard due to the expense of university. During my senior year, I applied to many scholarships and never got any responses. That discouraged me because I didn't want to be in debt. I'm grateful for this scholarship because it has made me be more motivated to work hard.
---
What are your future goals after graduation?
After graduation, I plan on going to medical school and hopefully getting an internship at a hospital to gain more experience in the medical field.