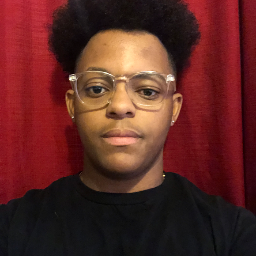 Kahron Brown
Undecided / Baltimore, MD
About
What made you decide to attend the University of Maryland?
I decided to enroll at UMD because it isn't far from home but it's also far enough for me to enjoy my independence. I also decided to enroll at UMD because of the many different programs, including the Maryland Promise Program and Incentive Awards Program, which offered me this amazing scholarship.
---
What major/career path do you plan on pursuing and how did you select that path?
The career path I plan on pursuing is athletic training/physical therapy. I selected this path because, growing up, I had many injuries from sports and saw others experience sports injuries as well. This really inspired me to help and work to ensure other kids don't go through that same pain alone. I also selected this path because the way athletic trainers are able to help athletes has always interested me.
---
What clubs, community service, campus activities, or hobbies are you currently involved in or plan to take part in?
So far, I am not in any clubs. I plan to join as many clubs as I can to help me branch out as a person and get involved on campus. I plan to take part in many on-campus activities such as Maryland Day as well.
---
How has receiving this scholarship positively impacted your life?
Receiving this scholarship positively impacted my life because going to college debt-free is amazing and something that can never be taken for granted. Paying for college was one of my biggest stressors and getting an opportunity to attend the University of Maryland for free is a blessing.
---
What are your future goals after graduation?
My future goals after graduation are to succeed in any path I choose in life. I plan to further my journey within athletic training and hopefully serve as an intern for my old high school or many different high schools and colleges to help students in need.