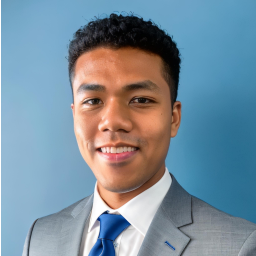 Malakai Nguyen-Conyers
Accounting / Washington, D.C.
About
What made you decide to attend the University of Maryland?
The University of Maryland (UMD) is known as one of the nation's top-tier public universities, attracting faculty who are leaders in their fields and students, at the top of their high school classes, who have demonstrated that they can excel at college-level studies. UMD also makes a clear path for high-achieving transfer students from local community colleges who wish to continue their pursuits of higher education through transfer agreements with schools like Montgomery College. As an accounting major, the Robert H. Smith School of Business is well-regarded and will enable me to develop as a professional in my chosen field.
---
What major/career path do you plan on pursuing and how did you select that path?
I chose to major in accounting and get my CPA in the future. Accounting is one of the standout business majors as it focuses on a very marketable skill with clear career progression. Accountants can work in various industries but also learn the backend of said industries to provide sound financial solutions for businesses. I excel in mathematics and have realized that I am most fluent in the language of numbers.
---
What clubs, community service, campus activities, or hobbies are you currently involved in or plan to take part in?
Being an accounting major, one of the clubs I'm looking forward to participating in is the Accounting and Business Association (ABA). Clubs like ABA allow you to not only network and get to know others in your major but also coordinate events for members to meet recruiters and professionals in chosen careers.
---
How has receiving this scholarship positively impacted your life?
Receiving the Maryland Promise Scholarship has positively and dramatically impacted my life and will do so for many years into the future. Students at the University of Maryland from Washington, D.C. are faced with the unique problem of living in an area local to the school and its cultural and educational footprint but still having to pay out-of-state tuition. Like many Marylanders, the University of Maryland is a dream school for us Washingtonians but out-of-state tuition creates an insurmountable barrier to higher education. The money I've received from this scholarship will allow me to have more financial freedom and relieve the financial burdens associated with attending college. For many people, student debt is one of the dark, scary clouds that hover over educational opportunities, and thanks to the Maryland Promise Scholarship, I am able to attend college without the crushing weight of debt or having to juggle school and a part-time job to ensure adequate funding is available to cover educational costs. With the weights lifted, barriers broken down and the path made clear, I can devote my complete attention, time, and energy to thriving as a student at UMD, serving as a model for other transfer students like myself to make the investment in their futures, work hard and never abandon their dreams.
---
What are your future goals after graduation?
My goal after graduation is to enter the workforce while also taking on the necessary credits to earn my CPA. I hope to work for a Big Four accounting firm in the D.C. area, move to the wonderful state of Maryland, and call it my home. Although I have lived in D.C. all of my life, my family and I would often venture to events and points of interest in neighboring Maryland. From my childhood memories of speed skating at Cabin John Ice Rink or visiting Assateague Island to my newer adult explorations from hiking the trails of Garrett County to enjoying the many diverse, cultural offerings, I have grown to love and appreciate the state of Maryland and hope to live there after graduation.