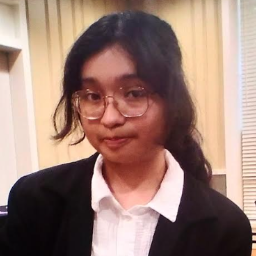 Paola Rojas
Neuroscience / Rockville, MD
About
What made you decide to attend the University of Maryland?
I was always fascinated by the diverse student body and plethora of opportunities at the University of Maryland. The support systems and communities in place to help first-generation college students from underrepresented backgrounds made me realize that, despite its large size, I would be able to find my place at UMD. However, the true determining factor came in knowing that I would be able to receive a quality education without placing a financial burden on my family. Choosing UMD is something I knew was the right choice for me!
---
What major/career path do you plan on pursuing and how did you select that path?
I am a neuroscience major on the pre-dental pathway. Throughout my years in high school, I developed an extreme admiration and interest for the natural sciences. However, after taking AP Psychology, I found myself enthralled by the theories that dictate our thought processes and behaviors. Connecting both of these passions, I decided to take on the wonders of neuroscience. As for my interest in dentistry, it stems from the way I've seen it affect the Latinx/Hispanic community. Many people from low-income households don't have the resources to adequately take care of their teeth. I want to be able to change this and help my community regain confidence in their smiles again.
---
What clubs, community service, campus activities, or hobbies are you currently involved in or plan to take part in?
Outside of class, I am thoroughly invested in my community. In high school, I committed over 1,000 hours to community service and plan to continue a similar trajectory in college. My main areas of interest include helping expand access to affordable healthcare options and educational opportunities. During the summer, I volunteer as a teacher assistant in my local elementary school's Title I ELO Summer Program. This program is dedicated to providing students from low-income households with enriching literacy, math, and science instruction. Beyond volunteering, I also plan to join cultural and pre-professional student organizations to help me reconnect with my Hispanic heritage and prepare for the life ahead of me.
---
How has receiving this scholarship positively impacted your life?
If you asked me a year ago where I would picture myself today, I would have never thought I would be attending UMD. Coming from a low-income first-generation immigrant family, college was the last thing occupying my day-to-day worries. I always believed college to be something exclusive for those who could afford it. Without the means or resources to fund my education beyond high school, I almost didn't apply at all. Nonetheless, I took the chance and was awarded the Maryland Promise Scholarship. To me, this scholarship is a chance to rise above my circumstances and show to the world that college is more than just a dream.
---
What are your future goals after graduation?
My goals are to acquire research experience in the fields that interest me (psychology and biology) and to gain admission into dental school. From there, my long-term goal is to establish my own dental practice that provides services in multiple languages and provides transparency. It will be a place that is tailored to serving our world's most vulnerable populations.