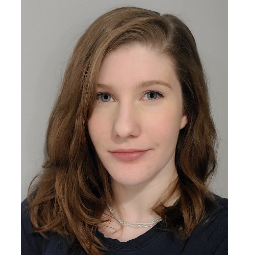 Sara Ruhling
Biological Sciences / Walkersville, MD
About
What made you decide to attend the University of Maryland?
I decided to enroll at the University of Maryland because of its affordability and closeness to home. Furthermore, I admired the scientific contributions made through UMD as a public research institution.
---
What major/career path do you plan on pursuing and how did you select that path?
I am majoring in biological sciences and plan on pursuing research following graduation. I have always loved science, especially biology, so choosing this path came naturally.
---
What clubs, community service, campus activities, or hobbies are you currently involved in or plan to take part in?
I enjoy spending my free time expressing myself through art, such as beading and ceramics. A unique interest of mine is photomicroscopy.
---
How has receiving this scholarship positively impacted your life?
This scholarship has positively impacted my life because it will allow me to maintain full-time enrollment at the University of Maryland and allow me to focus on my studies.
---
What are your future goals after graduation?
After graduation, I would like to continue my education and work toward obtaining a Ph.D. in Biological Sciences.