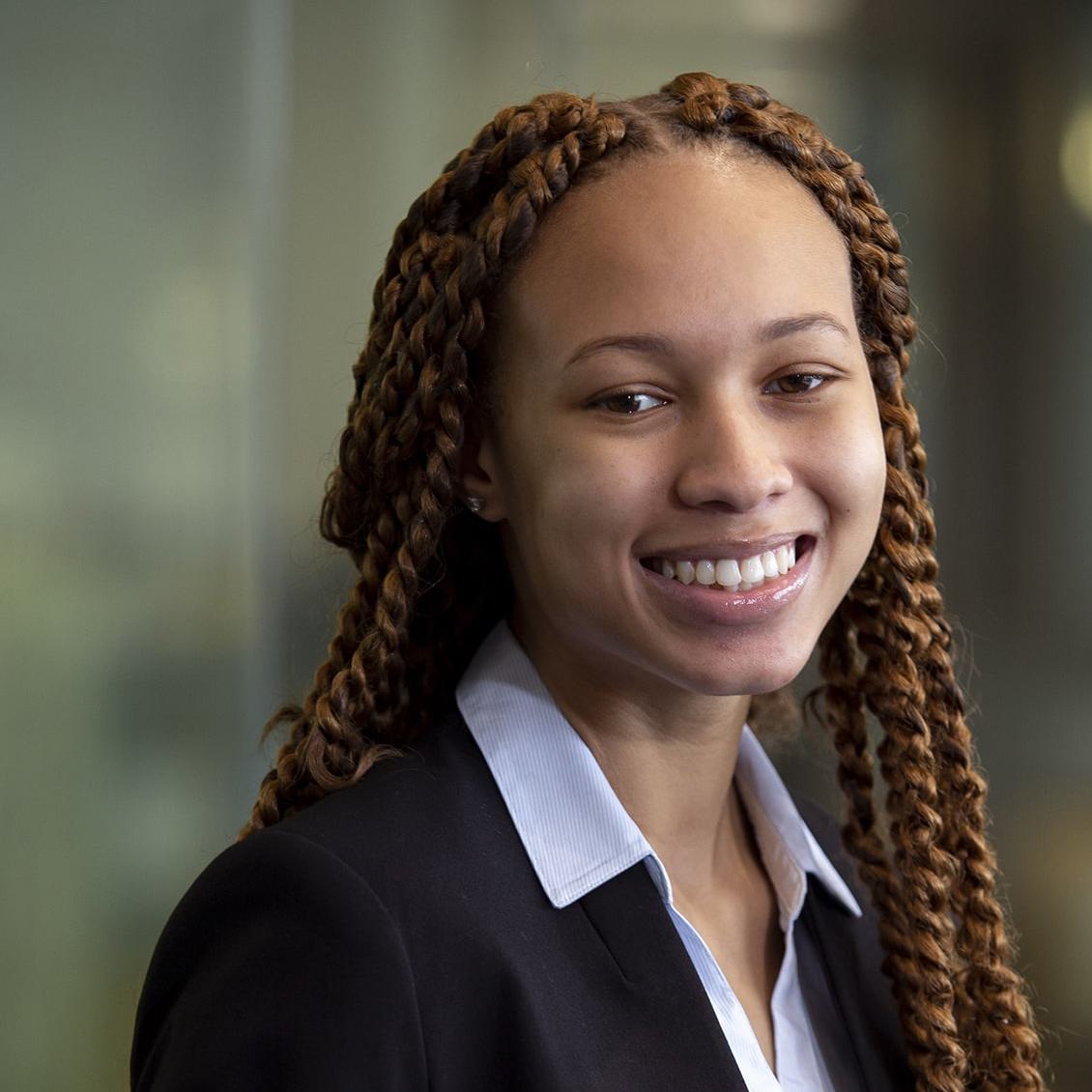 Amoni Hawkins
Computer Science / Suitland, MD
About
What made you decide to enroll at the University of Maryland?
I decided to enroll at the University of Maryland because it was the perfect fit for me. The University of Maryland is close to home, has an amazing engineering/computer science program, fosters an inclusive campus environment, and has exciting school spirit. I felt at home on this campus and knew that I could truly thrive here.
---
What major/career path do you plan on pursuing and how did you select that path?
I am pursuing computer science and more specifically, I am currently following the path towards front end design and development. I have selected this path because I have taken courses focusing more on the back-end side of coding and discovered that I like to work with the users and their experience more. I believe that this path will lead me closer to working with user experience and feedback.
---
Activities I do outside of class or community service/volunteer activities I'm involved with:
Outside of class, I am active within my sorority, Delta Sigma Theta Sorority, within the campus' NPHC, and also a resident assistant. I occasionally have volunteered with the campus arboretum in helping to write articles for the website or clean up landscapes around school. For fun, I love attending both the men's and women's basketball games.
---
Aside from academics, what else do you hope to take away from your time at Maryland?
I hope to take away a sense of purpose and a feeling of pride. I hope that I can make an everlasting mark here at Maryland through my actions and involvement all around. I hope to take away a community of people who love and support me.
---
What are your future goals after graduation?
My goals after graduation are to attend grad school to get my master's degree. I plan to go straight after undergrad. I am not quite sure what school or what program yet though.