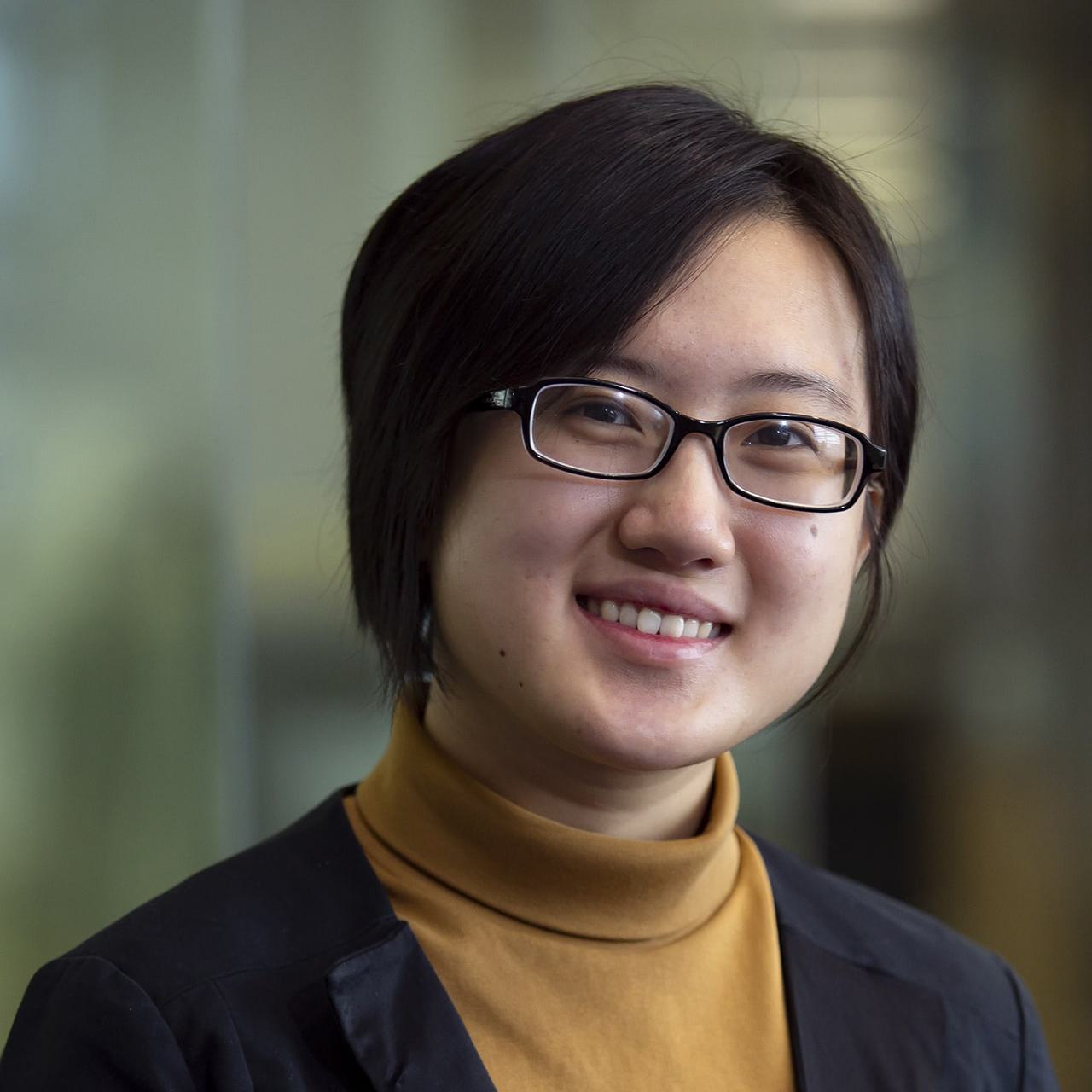 Anna Phung
Computer Science / Silver Spring, MD
About
What made you decide to enroll at the University of Maryland?
I wanted to enroll at the University of Maryland because it was well known for its rigorous computer science curriculum, and it also was located in my home state. Not only would it be cheaper to attend, but it is also located next to D.C., which is constantly buzzing with activities and career opportunities. I did not come to UMD with the plans of enrolling in computer science as my major, but I was planning on taking a few classes related to programming. Perhaps I was always planning to eventually switch into computer science.
---
What major/career path do you plan on pursuing and how did you select that path?
I originally decided to pursue biology to become a physician assistant when I first enrolled at UMD, but I quickly realized that working in the life sciences was not for me. I spent my first two years volunteering at a fire station, where I ultimately gained my training and certification as an Emergency Medical Technician (EMT). After working on the job for a few months, I quickly realized that I did not hold any real passion for studying medicine. I simply chose my path because I received good grades in biology in high school. After talking with my mentor at the fire station, she made me realize that there are many ways to help people; it does not necessarily have to be standing above them on an operating table. A doctor can help with a patient one-on-one, but an analyst could help improve a system that can save thousands over time. With that, I decided to move on with my life and pursue something that I always enjoyed in high school, which was programming. I have since changed my major to computer science, and I have no regrets on how I found my way here.
---
Activities I do outside of class or community service/volunteer activities I'm involved with:
I frequently volunteer at food packaging events. There are two organizations that I primarily volunteer with. First is the Food Recovery Network, which packages leftover food that does not get served in school diners to be reused by families in need. The second is Terps Against Hunger, which holds large events where volunteers measure out rations to package meals to be sent to Food Banks. I also volunteered with an organization at UMD called Foundational Learning and Mentorship Experience, or FLAME. This program would hold after-school lessons at local middle schools and high schools to encourage an interest in STEM and experimentation.
---
Aside from academics, what else do you hope to take away from your time at Maryland?
Maryland provides a great environment conducive to learning and trying new things. Not only do I hope to develop my soft skills, such as public speaking and working with others, but I also hope to make new connections and gain new hobbies. There is always room to meet new people and network. During my time here, I have learned so many things, from playing guitar, to practicing martial arts, to ice skating. With only a year left, I plan to make the most of my time here at Maryland.
---
What are your future goals after graduation?
My first goal is to find a job at a reputable company so that I have enough to support my family and afford to donate to others. My ideal company would be one that benefits the common people, whether it be related to healthcare systems or catering to small businesses. I hope to become someone that can maintain a good work-life balance; one who cherishes the work they do but can also set some time aside for myself.
---
My favorite part of being a Maryland Promise Scholar:
My favorite part about the Maryland Promise Program is the unconditional love and support I receive from it. The staff just want to see us succeed and they make sure we are on the right track by providing a lot of instructional workshops, resources, and advising. With the help of the workshops, I was able to change my way of thinking and look at things from a different perspective. The program director, Michelle Udeli, is always so welcoming and caring. She tries her best to connect with everyone, answers all of our concerns, and makes sure we make the most of our time here at Maryland.