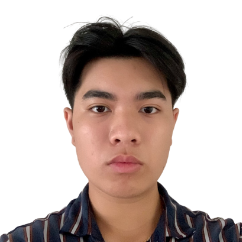 Bao Nguyen
Computer Engineering / Silver Spring, MD
About
What made you decide to enroll at the University of Maryland?
One major decision toward enrolling at the University of Maryland was that I get to stay in-state. Being in-state allows me to stay near my parents and my family, without missing home. Additionally, being in-state help lessen the tuition I have to pay which greatly helps out me and my parents.
---
What major/career path do you plan on pursuing and how did you select that path?
I'll major in computer engineering since I find it to be the most profound and fascinating area of engineering. Throughout high school, I had taken many engineering courses because we got to utilize software such as Inventor and Onshape. Not only did I use the engineering design process for academic reasons, but I also apply it to my day-to-day life. Therefore, I plan on carrying my passion for engineering to the University of Maryland.
---
Activities I do outside of class or community service/volunteer activities I'm involved with:
Outside of the classroom, I often spend my time bettering myself by working out and eating well. One community service that I partake in every day is walking to my destination rather than carpooling. By walking, I develop a positive habit while also reducing air pollution and car emissions. I believe the effect of greenhouse gas has left many negative marks on the planet we inhabit.
---
Aside from academics, what else do you hope to take away from your time at Maryland?
Aside from academics, as someone who is born and raised in Vietnam, The Vietnamese Student Association is something I would like to devote my time to and get to know. After that, I'd love to demonstrate my support for Maryland by going to both the basketball and football games. Being a good student includes having positive school spirit.
---
What are your future goals after graduation?
After I graduate, I want to launch my own business or pursue entrepreneurship using my degree in computer engineering and the lessons I've learned. Beyond the previous goal, I want to retire my parents as soon as possible because of all the hard work and sacrifices they made to make my life better. With that in mind, I want to travel the world with my family and friends because everyone only has one life and I want to make the most out of it.