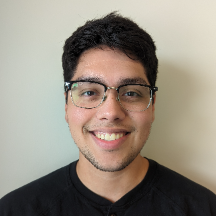 Brian Sanchez-Lievano
Information Science / Germantown, MD
About
What made you decide to enroll at the University of Maryland?
I decided to enroll at the University of Maryland for the vast range of different majors that are offered. I was very interested in many different engineering programs that the University of Maryland had. I am also a fan of the great support offered to students in terms of events, opportunities, internships, and scholarships. They have many different departments that are available for students to help them progress in their academic careers. I felt that these unique offerings and experiences could only be found at the University of Maryland, which is why I chose this university as my own.
---
What major/career path do you plan on pursuing and how did you select that path?
The major I decided to pursue is information science. I chose information science for its great flexibility and the opportunities that I could achieve after I receive my bachelor's. Another major factor that played in the decision was the location. I am currently attending The Universities at Shady Grove because it was much more viable for me to attend there than College Park. My family does not have the financial means to support me going to College Park with commuting and gas expenses. I am very grateful that the University of Maryland offers many majors including information science at The Universities at Shady Grove which makes attending financially less stressful.
---
Activities I do outside of class or community service/volunteer activities I'm involved with:
One of the volunteer activities that I do for my community is trash clean-up in my local town. I had a previous professor from Montgomery College and her class was about environmentalism. I initially took the class for extra credit but I'm glad I took the class because one of our activities was to go out with our professor and clean the trash up with her. She had personally been doing it for over 10 years and she implemented it into her class. I still come back during her trash pickup sessions and I join her with her class. I continued this for over three years now and it's a great way to meet awesome new people while helping out the environment.
---
Aside from academics, what else do you hope to take away from your time at Maryland?
Aside from academics, I hope to establish a great close relationship with my graduating cohort. I have had some friends that graduated already and they are a close cohort with each other. They help each other with internship opportunities as well as job opportunities too. It's a great way to establish long-lasting connections and some amazing groups of friends for a lifetime of fun experiences.
---
What are your future goals after graduation?
Some of my future goals after graduation are continuing my education to get my master's degree. The goal after getting my master's will be to gain experience from jobs and internships to land jobs that can help me in repaying everything my parents have done for me. A goal that I have is to hopefully have them retire after I get a nice, well-paying job so that they can live the rest of their lives without needing to stress about money and enjoy life without needing to work for themselves anymore.