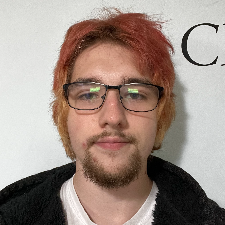 Cyrus Moreland
Saxophone Performance / Glen Burnie, MD
About
What made you decide to enroll at the University of Maryland?
After doing a lot of research, I decided the the University of Maryland was my first choice due to its close proximity to my hometown, the size of the school, and of course the financial aid I was awarded. I wanted to attend a college that had both a strong musical program as well as a strong STEM programs as I am highly interested in neuroscience alongside saxophone performance. I also have friends that attend UMD, and I am excited to reconnect with them.
---
What major/career path do you plan on pursuing and how did you select that path?
I will be majoring in saxophone performance. Originally, I wanted to major exclusively in neuroscience. However, my senior year in the band illuminated exactly why I could never leave that behind. Nothing compares to the invigoration I feel when performing, and thus I have decided to pursue that feeling.
---
Activities I do outside of class or community service/volunteer activities I'm involved with:
Unfortunately, I do not have much time for community involvement outside of work and practicing my saxophone. I work full time, ranging from 40-50 hours a week, at Stevens Battery Warehouse. In the small respite periods I tend to read or play video games with my friends.
---
Aside from academics, what else do you hope to take away from your time at Maryland?
I have not gotten much of an opportunity to let go of perpetual responsibility, and therefore I am hoping I can find relaxation amidst my pursuit of education. Finding a work-life balance is a big goal I hope to achieve in my time at Maryland. I also intend to form friendships that outlive my college years. My hope is that my time at the University of Maryland can help hone in on my future goals and create a plan to achieve those goals.
---
What are your future goals after graduation?
After graduation I would like to become a freelance musician. I want to travel the country, or perhaps the globe, with the sole purpose of spreading music to the people. I believe that live instrumental performance is becoming somewhat obsolete, or at least not widely sought after by non-musicians. My goal is to change that, and reinvigorate the scene with love and dedication to the craft.