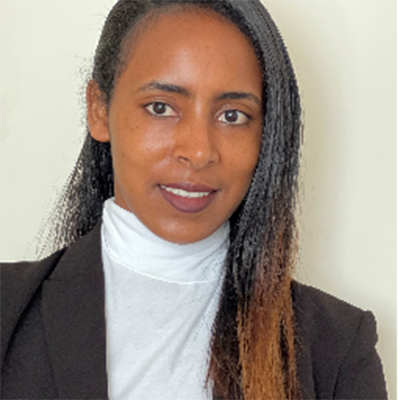 Danayit Akalu
Computer Science / Silver Spring, MD
About
What made you decide to enroll at the University of Maryland?
One of the most prestigious universities, the University of Maryland College Park, provides students with opportunities to learn and explore their talents. I was inspired to pursue my studies at UMD due to its nationally top-ranked computer science program. I believe that the University of Maryland is where I can gain knowledge and grow my abilities. The University of Maryland offers resources to students to help them achieve their academic goals. Coming from a spiritual family, attending a diverse school like UMD will allow me to meet students from different backgrounds. Moreover, UMD offers a variety of groups in which I can participate, regardless of my major. By enrolling at the University of Maryland, I hope to be able to achieve my purposes with the help of professors and faculty members.
---
What major/career path do you plan on pursuing and how did you select that path?
In today's world, computer science is a vital component. Having skills in technology will enhance my critical thinking and my ability to solve analytical problems. Everything we do on a daily basis involves technology. The rapid growth in the field of computer science has inspired me to pursue computer science as my major at the University of Maryland. Computer science is a fascinating major to study because it'll enable me to make positive changes in fields that have limited access to technology.
---
Activities I do outside of class or community service/volunteer activities I'm involved with:
In the summer of 2021, I volunteered to provide food to families facing financial hardship. I assisted with packaging, cleaning, and distributing food. During my volunteer work, I met extraordinary people who have the desire to help others. I intend to utilize technology in ways that help enhance accessibility in the community.
---
Aside from academics, what else do you hope to take away from your time at Maryland?
Aside from academics, I hope to be involved in different clubs and community service work and learn new things. My passion is meeting amazing people and expanding my knowledge. During my time at the university, I intend to develop leadership qualities & skills that will help me in my future career path.
---
What are your future goals after graduation?
After earning my bachelor's degree in computer science with all the associated internships and practical projects, it would be rewarding to start fresh. My future goals after graduation are to visit my family, engage in community service work, and pursue my master's degree. Since I'm away from my family, particularly my grandparents, my first goal is to spend some time with them. Engaging in the community and helping others is my main goal. I enjoy helping people who did not get the opportunity to go to school for various reasons. Finally, I want to continue my educational journey and see the world through education.