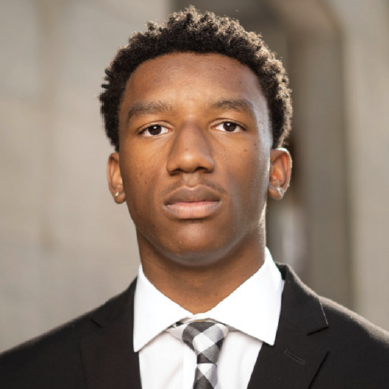 Deondre Martin
Statistics / Baltimore, MD
About
What made you decide to enroll at the University of Maryland?
I decided to enroll at the University of Maryland because I felt that I would succeed best there. After multiple visits, I found that I loved the environment and the culture that the school promotes.
---
What major/career path do you plan on pursuing and how did you select that path?
I plan to major in statistics. I selected this major because I have enjoyed all of the statistics classes I have taken throughout high school, and I have a true interest in the subject.
---
Activities I do outside of class or community service/volunteer activities I'm involved with:
Outside of class, I am involved in basketball, church, volunteer work, and a CBO.
---
Aside from academics, what else do you hope to take away from your time at Maryland?
I hope to take away plenty of fun memories with friends and to have many new experiences. I want to develop as a person and mature as I learn how to live on my own.
---
What are your future goals after graduation?
After graduation, I plan to enter the workforce and find a career in statistics.