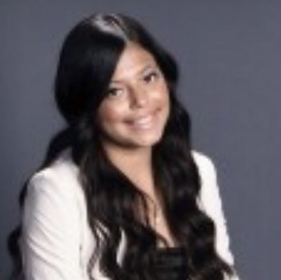 Ester Ventura
Accounting and Information Systems / Washington, D.C.
About
What made you decide to enroll at the University of Maryland?
When approaching college decisions I was adamant about staying local. I couldn't bear the thought of being so far away from my family. Therefore, I knew I wanted to attend a university that was not only local, but also fit my desires and goals. However, that is not the only factor that led me to my choice of attending the University of Maryland. Some factors that played a vital role in my decision were the Robert H. Smith School of Business, the environment, and the opportunities offered.
---
What major/career path do you plan on pursuing and how did you select that path?
I plan on pursuing a career path that guides me towards working at one of the Big Four accounting firms. I selected this path because of my admiration of the accounting field. I loved everything about it and I specifically liked auditing. Therefore, I want to work at a firm where I can not only apply my skills, but also learn new ones while being exposed to an enriching environment filled with opportunities.
---
Activities I do outside of class or community service/volunteer activities I'm involved with:
Outside of class I enjoy being involved in activities that revolve around helping others, socializing, and overall having a good time. Therefore, I am adamant about participating in community service where food banks are available to those in need.
---
Aside from academics, what else do you hope to take away from your time at Maryland?
Despite my academic ambitions, I think my personal goals for the University of Maryland are interconnected with one another. For instance, I want to be able to say that I have improved my networking and interpersonal skills in addition to my academic learning. I intend to achieve these goals while I'm a student at the University of Maryland in order to use them in my future aspirations, which as mentioned earlier include working for one of the Big Four accounting firms.
---
What are your future goals after graduation?
After graduation I plan to enter the workforce where I will be working at an accounting firm. In addition, I plan to start working towards getting my CPA. Lastly, I want to dive into the real estate world where I plan to start a small business that consists of flipping houses.