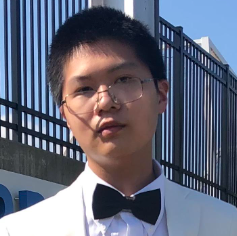 Evan Chen
Mechanical Engineering / Baltimore, MD
About
What made you decide to enroll at the University of Maryland?
I decided to be a mechanical engineer so I chose the University of Maryland because it has one of the top engineering programs in the nation. It was also an in-state school, so I'm not too far away from home. My sister is a Terp, so I also was drawn to Maryland so that we could look after each other.
---
What major/career path do you plan on pursuing and how did you select that path?
I plan on pursuing mechanical engineering because I like hands-on building of gadgets of sorts, but not huge infrastructure. That's why I didn't choose civil engineering. Mechanical engineering also links with other kind of engineering, so if I ever choose to change paths it wouldn't be a hard process.
---
Activities I do outside of class or community service/volunteer activities I'm involved with:
During the academic year, I go back home to work in a family restaurant. In the summer, I look for internships.
---
Aside from academics, what else do you hope to take away from your time at Maryland?
I hope to take away this idea of family in the community, that we can help support each other in class and strive together. I also plan to network and take away strong connections when I graduate.
---
What are your future goals after graduation?
I want to be a person that looks at problems that haven't been solved yet and works with others to build something to solve that problem.