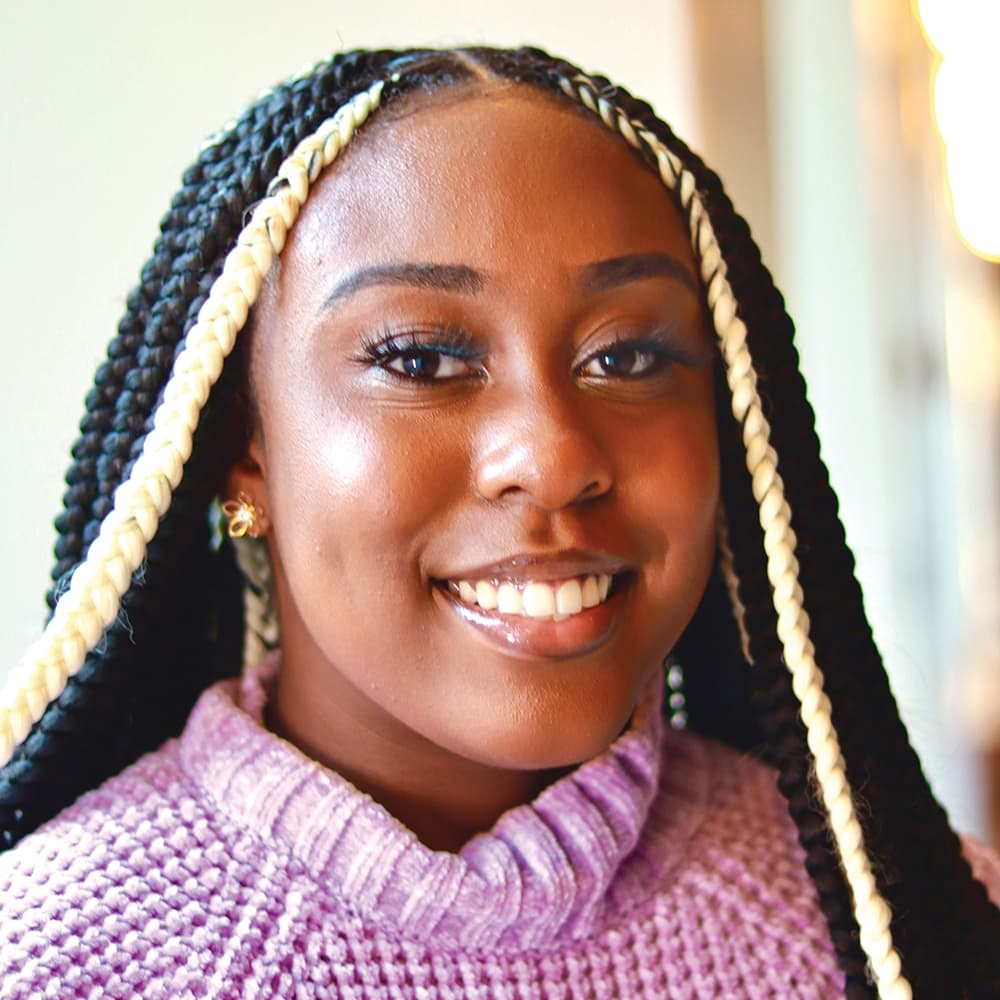 Jaiden Hanley
Dance / Baltimore, MD
About
What made you decide to enroll at the University of Maryland?
The University of Maryland came to my attention when I saw an application for the Maryland Ascent Program so I applied and was accepted. The program provided invaluable assistance and resources for the college application process and in particular, UMD. Being able to hear directly from the admission staff about all that UMD had to offer made my decision to apply quite easy. Subsequently, when the pandemic started, I knew for certain which school I'd be attending.
---
What major/career path do you plan on pursuing and how did you select that path?
As far back as I can remember I have always had a love for dance. My mom enrolled me in dance classes at age 8 at the recreation center with the hope of curbing my limitless energy. Sadly, that didn't help, as the more I danced the more my passion for the art form grew. Dance has also been a coping mechanism I use during stressful times. So my decision to major in Dance was not a difficult one at all.
---
Activities I do outside of class or community service/volunteer activities I'm involved with:
I am a part of a dance team on UMD campus called Prima Dolls. We host dance classes for the greater UMD and College Park community while also hosting performances for other dance groups to showcase themselves. Outside of this, I have volunteered with this organization that supports cancer patients and provides gift baskets.
---
Aside from academics, what else do you hope to take away from your time at Maryland?
At the end of my time at UMD I hope to have been successful at perfecting my leadership skills by being an agent of change in my community. I also hope to have gained tremendous confidence in my ability to survive in extreme situations. I am also looking forward to maintaining the relationships I would have developed during my time at Maryland.
---
What are your future goals after graduation?
After graduation, I would like to join a professional dance company and spend some time touring and performing on the national stage. With that experience under my belt it is my long term goal to open a community arts studio where underserved children would be exposed to the arts. I hope to inspire and teach them to use dance as a form of self expression.
---
My favorite part of being a Maryland Promise Scholar:
My favorite part of MPP is the sense of community and safe space it offers its members. It provides support when it's needed the most and every member even throughout cohorts is there for one another.