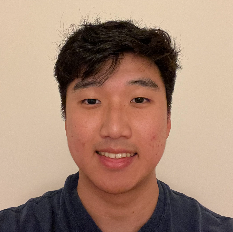 Jason So
Mechanical Engineering / Ellicott City, MD
About
What made you decide to enroll at the University of Maryland?
The University of Maryland is the perfect fit for me as the school is a fantastic in-state university. Additionally, the school also has a top tier engineering program, which I think will assist me in achieving success in my future career. Ever since I was in elementary school, being a Terp was my dream.
---
What major/career path do you plan on pursuing and how did you select that path?
I am planning to graduate with a bachelor's degree in mechanical engineering. My interests always had a math and science element to them. I found myself taking apart and putting back together my toys as a child since the inner workings piqued my interests. Legos were one of my favorite things to take apart since it amazed me how the little pieces came together to create a replica of something. In middle school and high school, I researched careers in which I could continue these habits and I came to find mechanical engineering.
---
Activities I do outside of class or community service/volunteer activities I'm involved with:
In high school I was involved with UNICEF club, football, and Future Business Leaders of America (FBLA). In UNICEF club I participated in many fundraisers that aimed to raise money for programs in Baltimore and provide resources and food to other countries in need. I participated in this club for three years. I also had a love for sports and played football as a tight end in my sophomore and senior years of high school. In FBLA, I participated in competitions of knowledge in the business of sports and entertainment. After competing in regional and states, I participated in the national level of the competition.
---
Aside from academics, what else do you hope to take away from your time at Maryland?
I hope to create many connections and cherish many memories made in my time at Maryland. I believe that academics are not everything and that life experiences are what push individuals to be their best.
---
What are your future goals after graduation?
My goals are to make many connections and gain real world experience from internships. I hope to have at least secured an internship by graduation which will hopefully transition to a full-time job. While having a stable source of income, I hope to pay back my parents for all they have done for me.