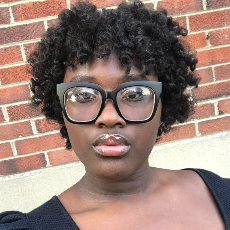 Joaddan Cadet
Information Science / Beltsville, MD
About
What made you decide to enroll at the University of Maryland?
I decided to enroll at the University of Maryland because of its big campus and the abundant resources it provides. I also have several Terp alumni in my family who influenced my decision to attend. Additionally, I am also interested in the many academic programs and opportunities that the university provides to better college students' academic success and career paths.
---
What major/career path do you plan on pursuing and how did you select that path?
I plan on pursuing information science. Throughout my high school career I became interested in the technology field. In high school I enrolled in the CISCO program, where I was introduced to the technology field and attended the Girls Who Code summer program which exposed me to other areas and specializations in the technology field. Those experiences are what encouraged me to pursue the information science path.
---
Activities I do outside of class or community service/volunteer activities I'm involved with:
Every week, I am involved in distributing food in my local community through my local church. I also volunteer with a program called Teen Court. Teen Court is operated through Prince George's County and allows first time juvenile offenders to receive a second chance. This program provides an outlet to assist adolescents and teenagers in understanding the impact of their actions and helping them create a new positive path for themselves.
---
Aside from academics, what else do you hope to take away from your time at Maryland?
Aside from academics, I hope to form great relationships with a diverse group of people and get involved on campus. I would also like to participate in study abroad opportunities. Additionally, I want to be able to take part in football, basketball, and baseball games. I want to be able to experience the school spirit and the different activities that take place on campus that bring students together.
---
What are your future goals after graduation?
My goal after graduation is to go to law school. I want to mix my interests in technology and law together and practice law in the technology field.