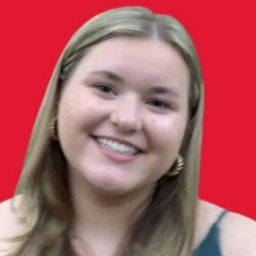 Mary Comegna
Fire Protection Engineering / Catonsville, MD
About
What made you decide to enroll at the University of Maryland?
If I were to be completely honest, when I started to apply to colleges, the University of Maryland did not excite me at all. I wanted to travel far away from my hometown in Catonsville, Maryland, and start completely fresh. As I got further into my college search, I fell in love with the school. After a tour of the campus and the fire protection engineering building, I was sold. It was so awesome that UMD was the only place I could explore this type of engineering. The proximity to D.C. was also a huge bonus. Even though just one short year ago I couldn't imagine picking UMD, now, after learning about all it has to offer, I can't imagine choosing to go anywhere else.
---
What major/career path do you plan on pursuing and how did you select that path?
Since I was five years old, my favorite thing to do was play with building blocks, Lincoln Logs and Snap Circuits. The act of recognizing problems and finding solutions was not only fun and exciting but also challenging. As I got older, I realized that my most important goal in life is to consistently impact others in a positive way. Designing safer buildings and structures is the perfect way to do that. With a career in engineering, I can innovate designs, think critically, and use scientific research to have a positive effect on everyday things such as hotels, boats, and building components. As an engineer, I would work hard, have fun, and be fulfilled, knowing I was using my strengths to make a difference in my community.
---
Activities I do outside of class or community service/volunteer activities I'm involved with:
When I first started at my high school, I volunteered within my community. We did projects like harvesting gardens for the local nuns and coat drives. I also tutor children in math and work with charities like Paul's Place and St. Vincent DePaul. Participating in these activities helped me better understand the needs of my community. The connections I made and the impact of our service made me feel like a part of something important. After just a few days of service, it felt like just the start of a lifetime of serving those in need.
---
Aside from academics, what else do you hope to take away from your time at Maryland?
Aside from academics I hope to build strong diverse relationships in my community. The great thing about community is that it unites us and makes us feel like we are a part of something bigger than ourselves. It's important to me that I develop diverse relationships with many of my peers. After graduating high school in a class of 70 women, I am excited to broaden my definition of diversity in a bigger atmosphere at UMD. There is a definite value to differing opinions that helps me have a broader view of the world. These relationships and a sense of community connect me with people and can help us all reach our goals. While striving to succeed, it is crucial that you build strong relationships and support others, as they support you.
---
What are your future goals after graduation?
As I think about leaving school and creating a future for myself, I envision myself working a job I am passionate about. Another one of my main goals is to make a difference in my community. I am confident that UMD will equip me with the skills and knowledge to do just that.