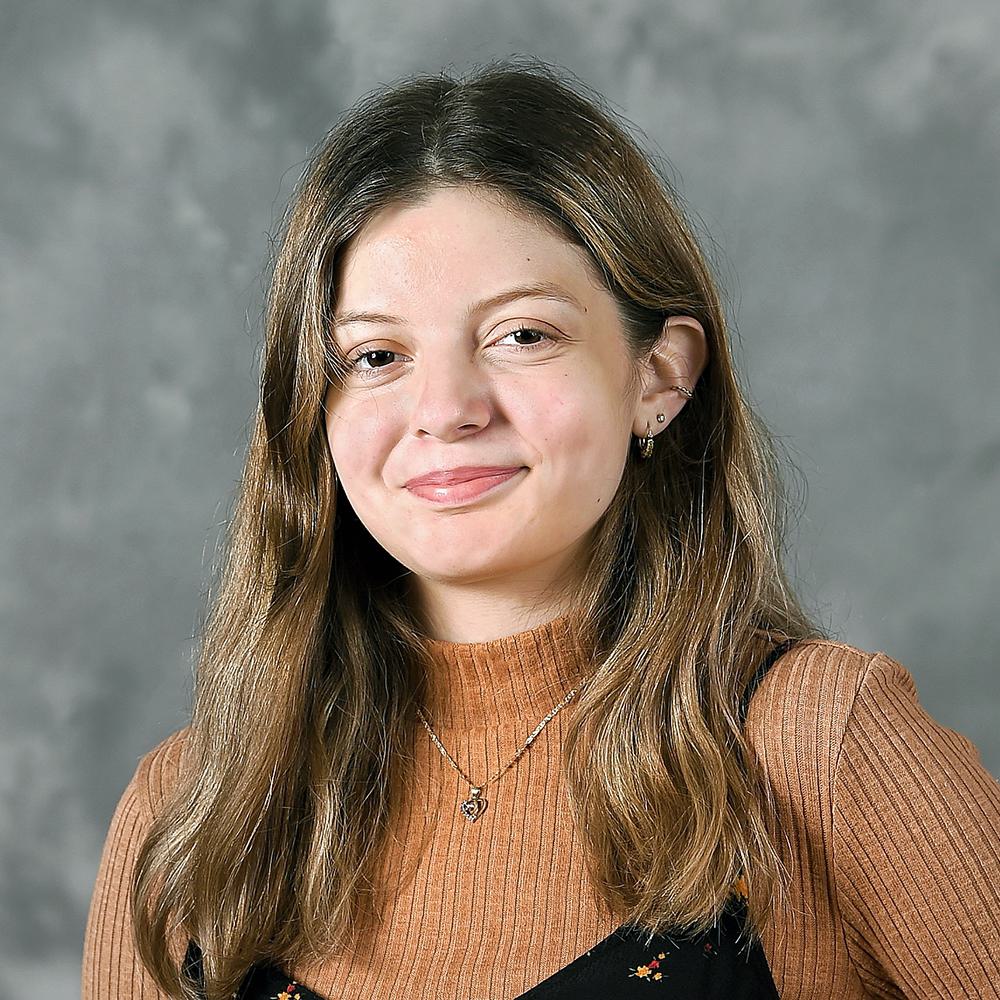 Monica Baldiron Meza
Letters and Sciences / Washington, D.C.
About
What made you decide to enroll at the University of Maryland?
I decided to enroll at the University of Maryland because, as I was applying to different schools, my main goal honestly was to stay close to home. Being away from home is hard for me because I'm very close with my family and it'd be a difficult change for me if I went somewhere far. When I applied to UMD,I began to learn more about the school and realized that I knew I was going to like it here. Education has always been a number one priority in my family and, because of this program and the help from our donors, I was given a chance for higher education as a first-generation student. It was an amazing opportunity given to me. I'm glad I made that decision because I absolutely love coming here and seeing all the different opportunities this school has to offer.
---
What major/career path do you plan on pursuing and how did you select that path?
This past yearI realized the path I want to take for the future involves working with children and learning how to understand them more and to be there to support them in any way possible. The potential majors I'm looking at are either human development or even early childhood education because these majors can help me understand children more, especially from a psychological stand point. This is why I am taking a psychology course this semester as well. This past year allowed me to look at my different options and see what peaked my interest the most and I'm glad that UMD has enough resources to support me in finding a major to declare.
---
Activities I do outside of class or community service/volunteer activities I'm involved with:
Outside of class, an activity and interest of mine is making handmade rings. I picked up this hobby during the pandemic and have continued to follow through with it when I came to UMD. I like giving these rings to people as gifts and I have even opened a small business on Etsy for it, but that's not the only one of my interests. I've been engaged with a lot of dancing on campus, such as the Maryland Latin Dance Club. This club hosts workshops that teach different Latin dances, like bachata. In the future I also plan on doing volunteer work with a club that is available here on campus called Latina Pathways. They find different ways to raise money to help Latina immigrants achieve higher education. Some ways they have done this was by hosting pop-up shops on McKeldin Mall. I hope to be a part of that soon because I think it's a great club that can be helpful for many people.
---
Aside from academics, what else do you hope to take away from your time at Maryland?
Aside from academics, I hope to take away new skills in life such as communication and making connections with people. In life, you can learn something every day, and not just in classroom settings. I also hope to gain new friendships because I am meeting new people every day and it's a fun experience to learn about different people and their experiences in life. One other take away would probably be just using my life experiences to do something meaningful to help others. I know this school has a lot to offer and I want to put it to good use.
---
What are your future goals after graduation?
After graduation one of my main goals is to make the most of my life. I want to be able to follow through with my plan of getting more involved with children. I see them as people who have so much potential in life and sometimes they don't always get the support that they need. I want to be that support system for them whenever they need it. Because I am starting my second year here, I don't have a complete plan to follow for my future, but I know with the education I'm receiving I'll be able to achieve any goals I may have along the way.
---
My favorite part of being a Maryland Promise Scholar:
As a returning scholar, my favorite part of the Maryland Promise Program is the connections I've made with people. Everyone I have met so far in the program are such determined people and I've learned a lot about people's backgrounds and their journey on how they got to where they are today. This is also an experience we are all going through together, so if there's any time you need to turn to someone for help, there will always be someone there. It's like a family in a way and I've made some really close friends because of the program. My roommate now is someone who I met from this program so that goes to show how close people can get within this program.