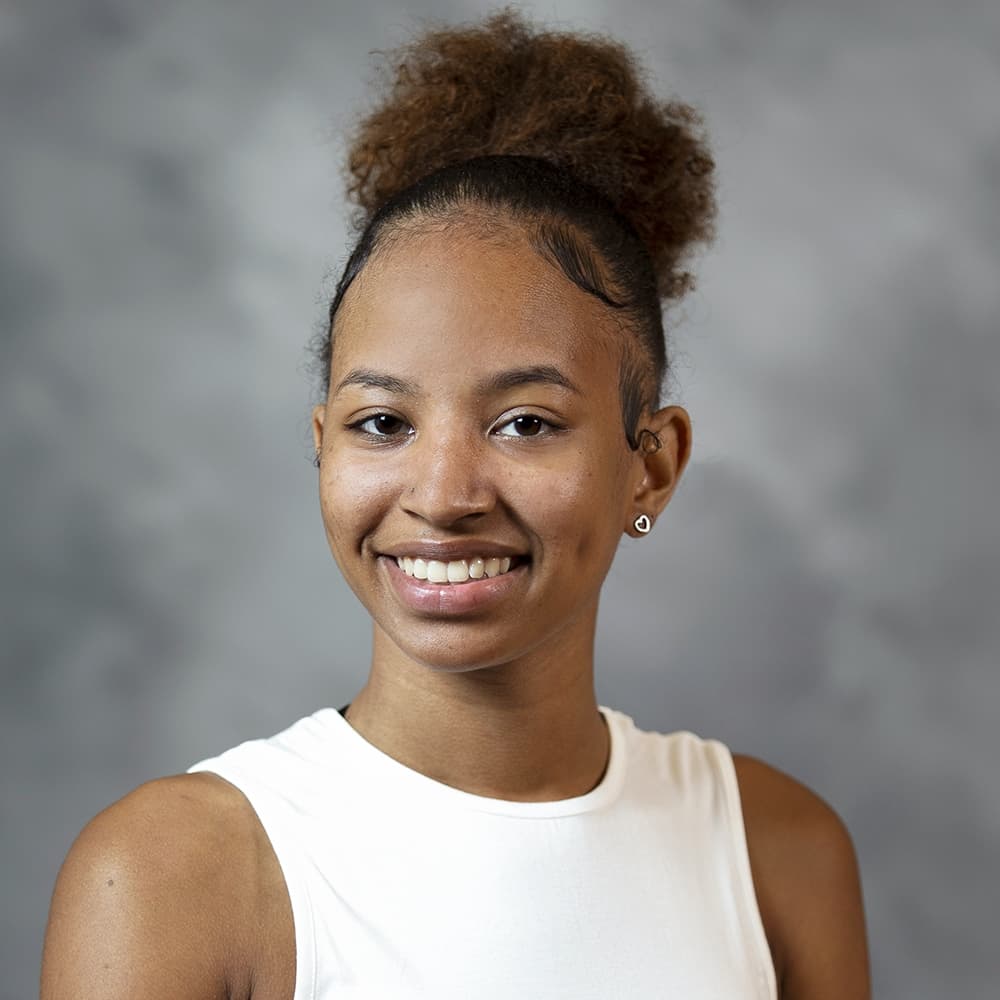 Monique Logan
History and Secondary Education / Elkton, MD
About
What made you decide to enroll at the University of Maryland?
I decided to enroll at the University of Maryland because I wanted to stay in the state. Also, I wanted to stay on a large campus in order to get that big college campus experience. When I first visited Maryland I fell in love with the huge campus as well as the great amount of school pride here. I also made a couple of friends while visiting here which made it feel like home immediately.
---
What major/career path do you plan on pursuing and how did you select that path?
I am currently a secondary education and history double major. After graduation, I plan on being a history teacher. While teaching I plan to get a degree in either psychology to become a school psychologist or a degree in educational administration. My goal is to continue to climb the ladder in the educational field. I hope to be someone that can make a difference in students' lives.
---
Activities I do outside of class or community service/volunteer activities I'm involved with:
During my time at Maryland, I hope to obtain a degree in education that will guide me in making an impact on the children in my community. I hope to also take away meaningful connections with community members, peers, and professors. I hope to make connections that will last a lifetime and help me grow. Overall, from my time at the University of Maryland, I hope to gain a better understanding of who I am as well as what my purpose in life will be.
---
Aside from academics, what else do you hope to take away from your time at Maryland?
During my freshman year of college, I mainly focused on my academics, which resulted in me not participating on campus as much as I would like to. This year, I will be sure to find my place on campus by getting more involved in organizations as well as clubs. Aside from school, I work a part-time job at a golf course as well as various basketball camps.
---
What are your future goals after graduation?
After graduation, I plan on becoming a history teacher in a high school. I aspire to be a great role model to students as well as a great teacher. I plan to grow tremendously in the education field. After teaching I plan to move up in the education field. I have not decided if I want to become a psychologist in the school system or a principal, but those are my goals that I am working towards.
---
If you are a returning scholar, what is your favorite part of the Maryland Promise Program?
I am in Cohort 3A of the Maryland Promise Program, so this is my second year in the program. My favorite part of the program is the meetings. The meetings really make a huge school feel small. I love that it creates our own community. The meetings are also fun; we do activities and have discussions about topics that will help us now and in the future.