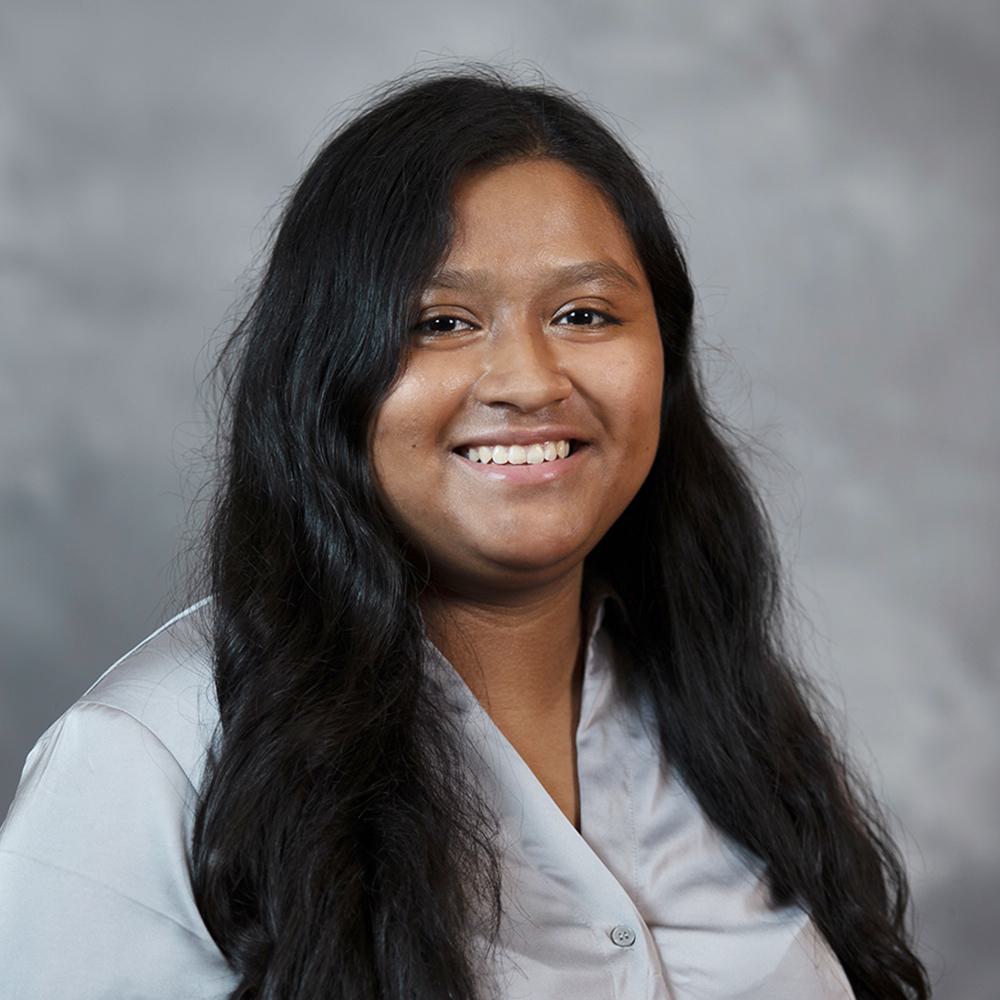 Naomi Condado-Amador
Neuroscience / Baltimore, MD
About
What made you decide to enroll at the University of Maryland?
I enrolled at the University of Maryland based on their academics. Additionally, the major I applied to was rather intriguing and new at the time.
---
What major/career path do you plan on pursuing and how did you select that path?
I plan to pursue a major in neuroscience at the University of Maryland. The study of neuroscience will allow me to expand on my understanding of foundational biology and human interactions. As an individual interested by the artistic areas, I am intrigued by the opportunity to illustrate the complexity of the brain through my personal artistic endeavors. In this area of study, I will understand how the brain is biologically capable of managing the body and communicate my newfound knowledge through art.
---
Activities I do outside of class or community service/volunteer activities I'm involved with:
As a daughter of immigrants, I am deeply passionate about community outreach through various methods. With the prevalence of health disparities in my community, I strive to engage in clubs or organizations, within and outside of school, that will allow me to provide aid to communities in need. I am currently a part of the growing Latina Pathways organization, that strives to aid the Hispanic/Latinx community on- and off-campus.
---
Aside from academics, what else do you hope to take away from your time at Maryland?
Apart from rigorous academic growth that I will acquire at the University of Maryland, I strive to build personal connections with other individuals within the same major or distinct majors. I look forward to learning and appreciating diverse ethnic and cultural backgrounds of students on campus.
---
What are your future goals after graduation?
As an undergraduate student, I look forward to furthering my interest in neuroscience as my major. Furthermore, as my interest in art grows, I strive to build knowledge through prerequisite science coursework in preparation for a career as a physician. In general, I am currently interested in pursuing a medical career in neurosurgery but am open to medical illustration. Medical illustration will allow me to combine my interests in the sciences and in the artistic sphere. Although medical illustration combines both my interests, I view this as an option to be the basis to being financially capable of pursuing medical school, in pursuit of becoming a neurosurgeon.
---
My favorite part of being a Maryland Promise Scholar:
As a returning MPP scholar, I am really appreciative of the multitude of opportunities to participate in community service related events. Furthermore, the guidance I receive from all staff members is exceptional.