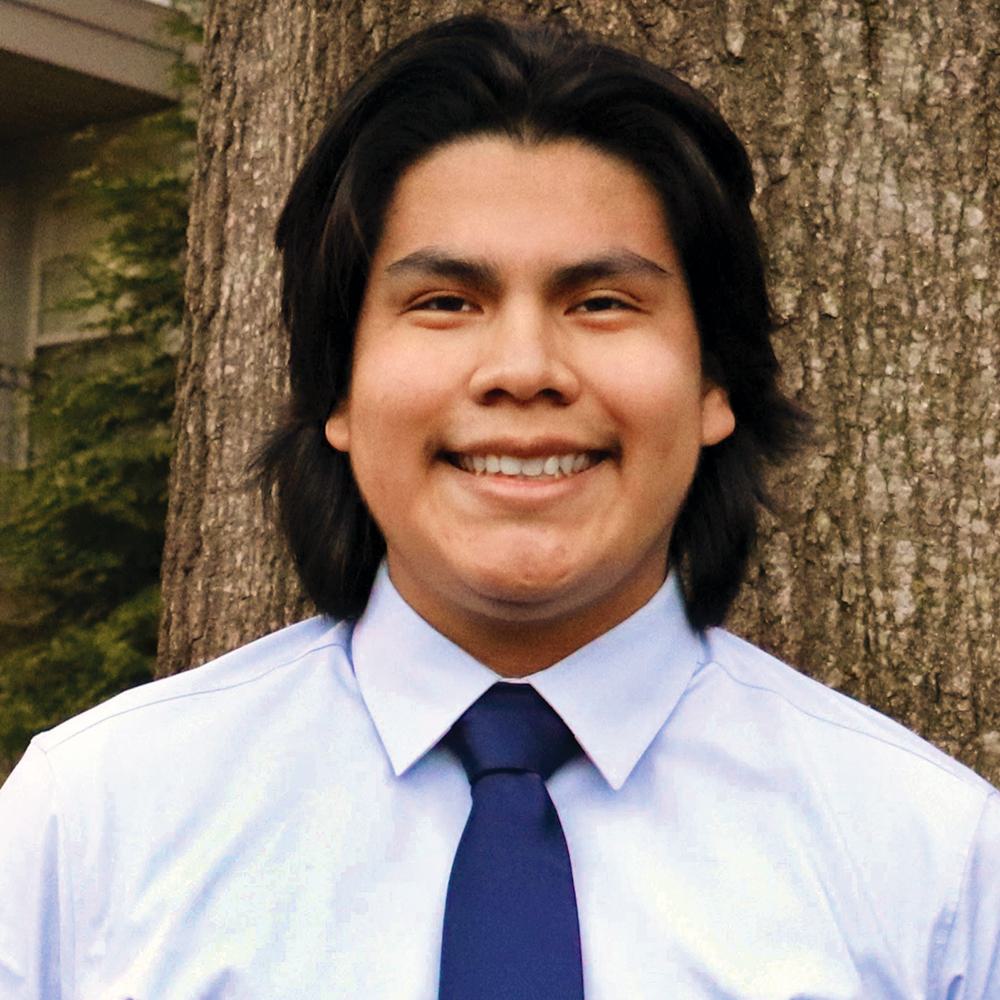 Rayn Carrillo
Information Science and Philosophy / Gaithersburg, MD
About
What made you decide to enroll at the University of Maryland?
My older sister went to UMD so I spent a lot of my time tagging along with my mom whenever she went to see my sister during marching band season or whenever she just wanted food from home. In doing so, I connected with the surrounding area of Hyattsville and Prince George's County because of its large minority population similar to Gaithersburg. I wanted to feel at home wherever I went to college, but I also wanted to be relatively close to my actual home and family as well. As soon as I got my acceptance letter to UMD I wasted no time in committing. It was clear that there was no better decision for me.
---
What major/career path do you plan on pursuing and how did you select that path?
I always knew that I loved technology and the limitless possibilities one can achieve through the use of technology. I felt as if I needed to do something with the use of technology, whether it was creating something new or finding a groundbreaking discovery. I am still very passionate about being able to make a change in some way. I eventually realized the many different paths I could take to be who I hoped I would always be. I could gain all the technical skills in programming and data science through information studies. This, paired with philosophy, would satisfy the analytical and moral code that I've always felt strongly about. It still feels like the perfect pairing and I'm extremely grateful for the opportunity to be able to study these fields. I know now that I will be able to provide the change that I always felt I needed to.
---
Activities I do outside of class or community service/volunteer activities I'm involved with:
I'm a part of the university's marching band and will hopefully be a part of the Gamer Symphony Orchestra or a Jazz Club on campus. Since I enjoy my cybersecurity program, I spend time learning about the Linux operating system and doing things that I learned in class with my personal computer. I hope to be more active in student organizations that I'm represented in like TransU or the Latinx Student Union.
---
Aside from academics, what else do you hope to take away from your time at Maryland?
I hope to take a deep breath once in a while and give myself some recognition for how far I've come. I want to be proud of myself and be able to tell those that I get to make meaningful connections with, how far they've come. I hope to make a meaningful network of people from all walks of life and share their stories or be able to reach out to them whenever I see or hear anything relevant to them.
---
What are your future goals after graduation?
I hope to work with a non-profit organization as a social data scientist using my knowledge of programming and government policies to be an advocate and voice for everyone who feels misrepresented or affected by the legislative policies currently in place. Eventually, I want to have a multidisciplinary non-profit organization for those whose families can't afford camps or tutors to bridge the gap in our current public education system.