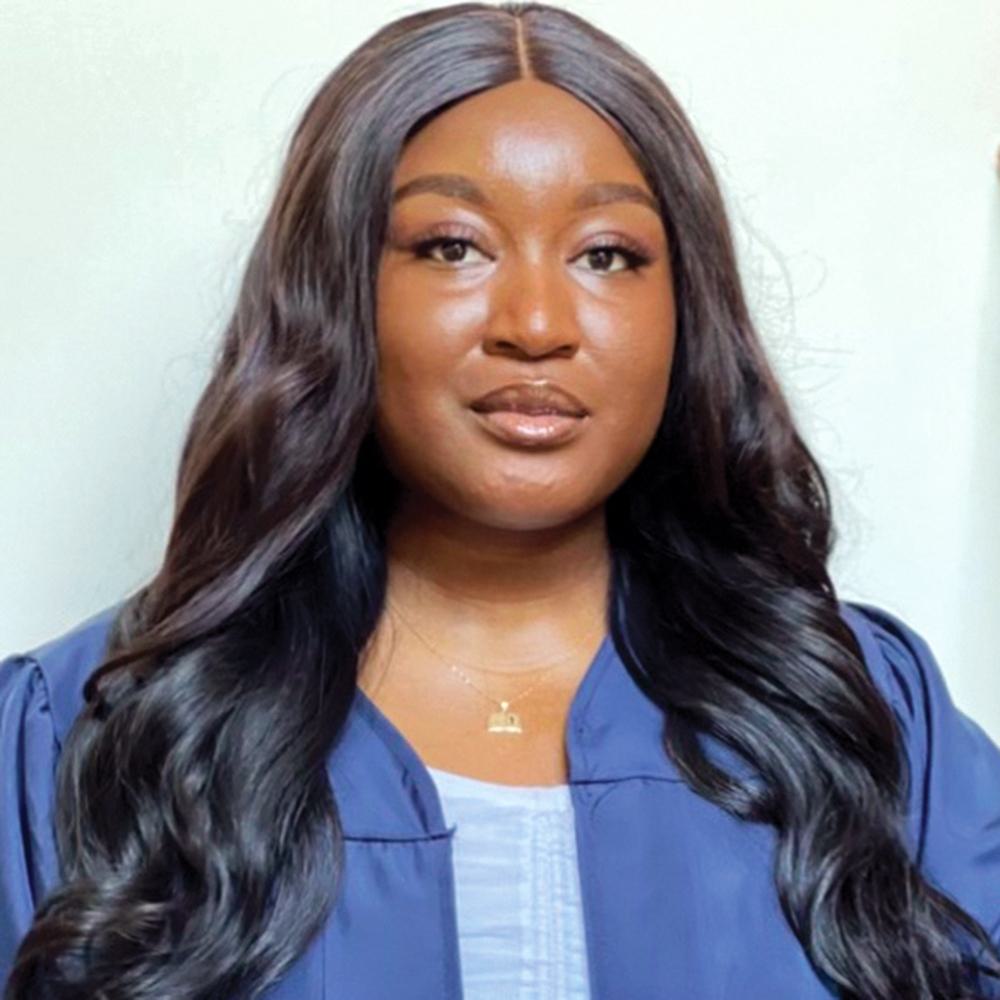 Rebecca Oluwasanmi
Public Health Science / Upper Marlboro, MD
About
What made you decide to enroll at the University of Maryland?
I wanted to be in an environment where I knew education is valued. The University of Maryland is known for its great academics and I know that I will learn effectively. There are also so many opportunities that the University of Maryland provides its students. This showed me how not only will my time there be considered, but what I do in my future too.
---
What major/career path do you plan on pursuing and how did you select that path?
I plan to pursue the medicine track in hopes of becoming an OBGYN pediatrician. I first felt an affinity for medicine at a young age when a close family friend was diagnosed with leukemia. I witnessed first-hand how medicine brought hope and assurance to us. I would have to say my main reason for selecting this path is the satisfaction I feel from making a direct difference in patients' lives. I feel like I wouldn't feel that sense of reward in any other job.
---
Activities I do outside of class or community service/volunteer activities I'm involved with:
I am not yet involved in any activities outside of class but I plan to get more involved. I plan on being a part of the Black Student Union so that I can be involved in creating a safe space for Black students on this campus. In addition, the Global Public Health Scholars Program I am in has a council committee. That is something I see myself joining in order to gain new perspectives on leadership.
---
Aside from academics, what else do you hope to take away from your time at Maryland?
I hope to take away new relationships and life lessons that I've learned along the way.
---
What are your future goals after graduation?
I would like to become a doctor. In the past I've said I would like to become a pediatrician. After reflecting on my freshman year, I gained new perspectives and I think I would now like to become an OBGYN or pediatrician.
---
My favorite part of being a Maryland Promise Scholar:
My favorite part of the Maryland Promise Program is the community and family I have here. They provide unconditional support and teach me new things all the time.