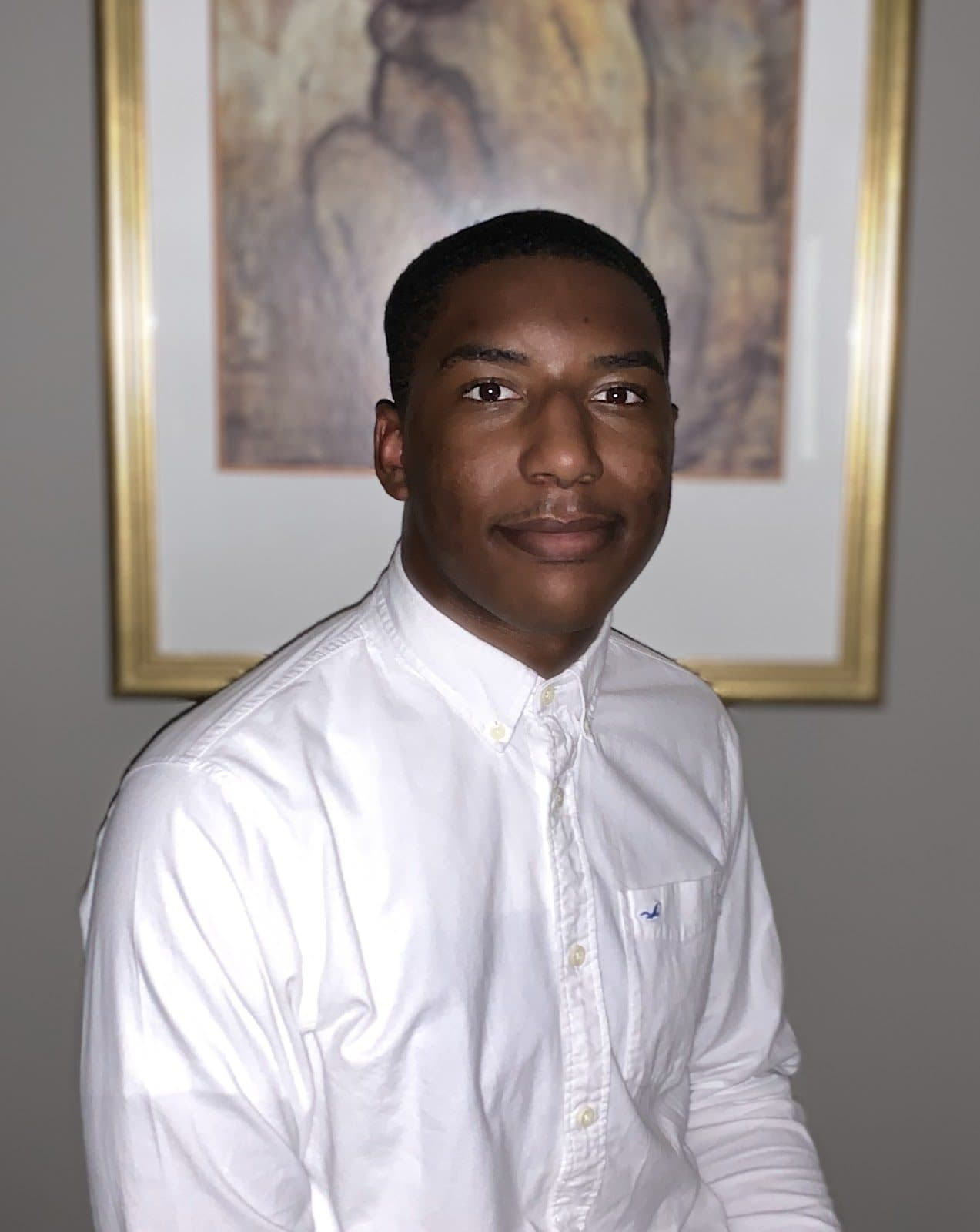 Ronald Wingate
Letters and Sciences / Baltimore, MD
About
What made you decide to enroll at the University of Maryland?
The University of Maryland is a top-tier institution and I admired the reputation that the students and staff worked hard to earn for the school, especially in the STEM field. I was worried about attending such a large state school, but I was extended an invitation to become a part of two amazing programs here at Maryland: the C.D. Mote Incentive Awards Program and the Maryland Promise Program. This gave me the courage to take on the huge school while chasing all of the opportunities students have at Maryland as well.
---
What major/career path do you plan on pursuing and how did you select that path?
I plan on declaring computer science as my major. I intend to pursue a career in software engineering, however, I am not sure what my area of specialization will be just yet. I didn't initially have much exposure to the field of computer science and I had been committed for years to pursuing a career in the health field. By the time I reached my second year at Maryland, I realized that my heart wasn't really set on the path I had chosen so I decided to take advantage of the various areas of study offered at Maryland. It took just two projects for me to realize that I would enjoy coding. On top of that, I could already imagine myself pursuing different careers and working on different projects with the skills I was learning. So of the few majors that I was experimenting in, I decided to commit to computer science.
---
Activities I do outside of class or community service/volunteer activities I'm involved with:
I like to volunteer with A Wider Circle, a non-profit organization working hard to combat poverty, at their location in Silver Spring, Maryland. Most of the times I have visited to help out, I sorted goods in various departments that have been donated to the organization to be handed out to the community they serve. In addition to that, I love to sketch sceneries, listen to music, research my favorite artists, code, take online coding courses, play video games with my friends, and work out.
---
Aside from academics, what else do you hope to take away from your time at Maryland?
While at Maryland I hope I learn how to maintain an appropriate work-life balance. I always feel as though I am either wasting time slacking off or that I am stretching myself too thin. Because of this, I haven't had the opportunity to really learn as much as I'd like about myself outside of my academic career. While I have such a wonderful support system, such as the one I have found at Maryland, I would like to push myself in and out of academics until I find a balance in my life where I can be satisfied.
---
What are your future goals after graduation?
After I graduate I would like to immediately enter the job market in search of gateway opportunities into a software engineering career. I would like to work remotely for just a few months so that I can live and experience life somewhere overseas. With the skills and connections I have and will develop, I would like to do work as an advocate for equity in education through the lens of education technology.
---
My favorite part of being a Maryland Promise Scholar:
My favorite part of the Maryland Promise Program so far has been the Winter Conclave that MPP scholars in their second and third year with the program take part in. The Winter Conclave is the perfect opportunity to reflect on all of the skills that we learned throughout the past year during our monthly cohort meetings and apply them to scenarios with real-world significance. In addition to that, it is a fun opportunity for scholars to participate in collaborative activities in a professional setting which is pretty unique.