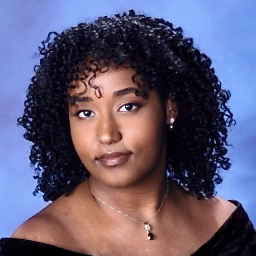 Salem Mengistu
Finance and Information Technology / Silver Spring, MD
About
What made you decide to enroll at the University of Maryland?
When I applied to the University of Maryland, I really wanted to be accepted into the Robert H. Smith School of Business. Since I knew it was a good business school, I knew it would equip me with the proper tools to become successful. UMD also accepted me into the Honors Program which is another good resource and opportunity I was able to receive.
---
What major/career path do you plan on pursuing and how did you select that path?
I plan on majoring in finance with a minor in information technology. By majoring in finance I would be able to secure a stable income and get many job opportunities. Going to the Smith School will help me find many internships, study abroad programs, and other tools to help me shape my future. I also enjoy the international aspect of business, which can help me travel to more countries and explore, which is something that I always wanted to do.
---
Activities I do outside of class or community service/volunteer activities I'm involved with:
In high school, I was heavily involved with the Key Club. That was the name of my school's, community service and volunteer dub. Now I do volunteer work through my church. While at the University of Maryland, I strive to get more involved in community service and volunteer work in the years to come.
---
Aside from academics, what else do you hope to take away from your time at Maryland?
I really hope to create and find a community at Maryland that will help me grow, not only as a student but as a person overall. I want to meet many people from different backgrounds to learn more about the world and other world views. I also want my time at Maryland to help me go out of my comfort zone and build new traits that will help me after college.
---
What are your future goals after graduation?
One big goal I have after graduation is to travel. I want to be in a financially stable job that can help me achieve many other things that I strive to do, whether it be big or small. I also want to be able to help my parents who have helped me so much through my whole education process.