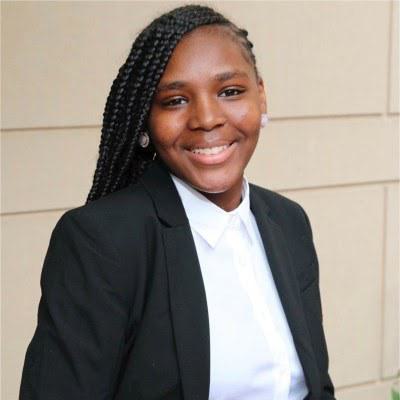 Taylor-Simone Johnson
African American Studies and Criminology & Criminal Justice / Baltimore, MD
About
What made you decide to enroll at the University of Maryland?
I decided to enroll at the University of Maryland because of the academic and potential career opportunities that the university offers. I also felt a huge sense of school spirit throughout campus which was something that I truly wanted to be a part of.
---
What major/career path do you plan on pursuing and how did you select that path?
Growing up in Baltimore and experiencing different traumas has really impacted my view of the world and, thus, how I act in different environments. My feelings and attitudes are the same as many children in this city, so I would like my career path to align with the following goals. I would like to facilitate community healing, break trauma cycles in Baltimore and make the city a safer place.
---
Activities I do outside of class or community service/volunteer activities I'm involved with:
On campus, I am involved with a few different organizations. This upcoming academic year, I will be on the executive board of the Caribbean Student Association as the secretary. I will be representing the African American Studies department on the Dean's Student Advisory Council for the school of Behavioral and Social Sciences. I am the recipient of the Incentive Awards Scholarship. Furthermore, I was selected to be a Rawlings Undergraduate Leadership Fellow for the 2022-2023 academic school year.
---
Aside from academics, what else do you hope to take away from your time at Maryland?
I hope that I will be able to utilize my networking skills in the workforce, just as I have academically at school. I also hope to continue to try new and exciting things, even if they may be out of my comfort zone. For that reason alone, I have grown so much within the last year and I think by practicing that skill I will grow into an even stronger individual.
---
What are your future goals after graduation?
Currently, I plan on attending graduate school upon graduation. My interests are in public policy and politics, so I would likely find a program that specializes in that. After receiving my master's degree, I would like to obtain a Ph.D. to further compliment my academic resume.