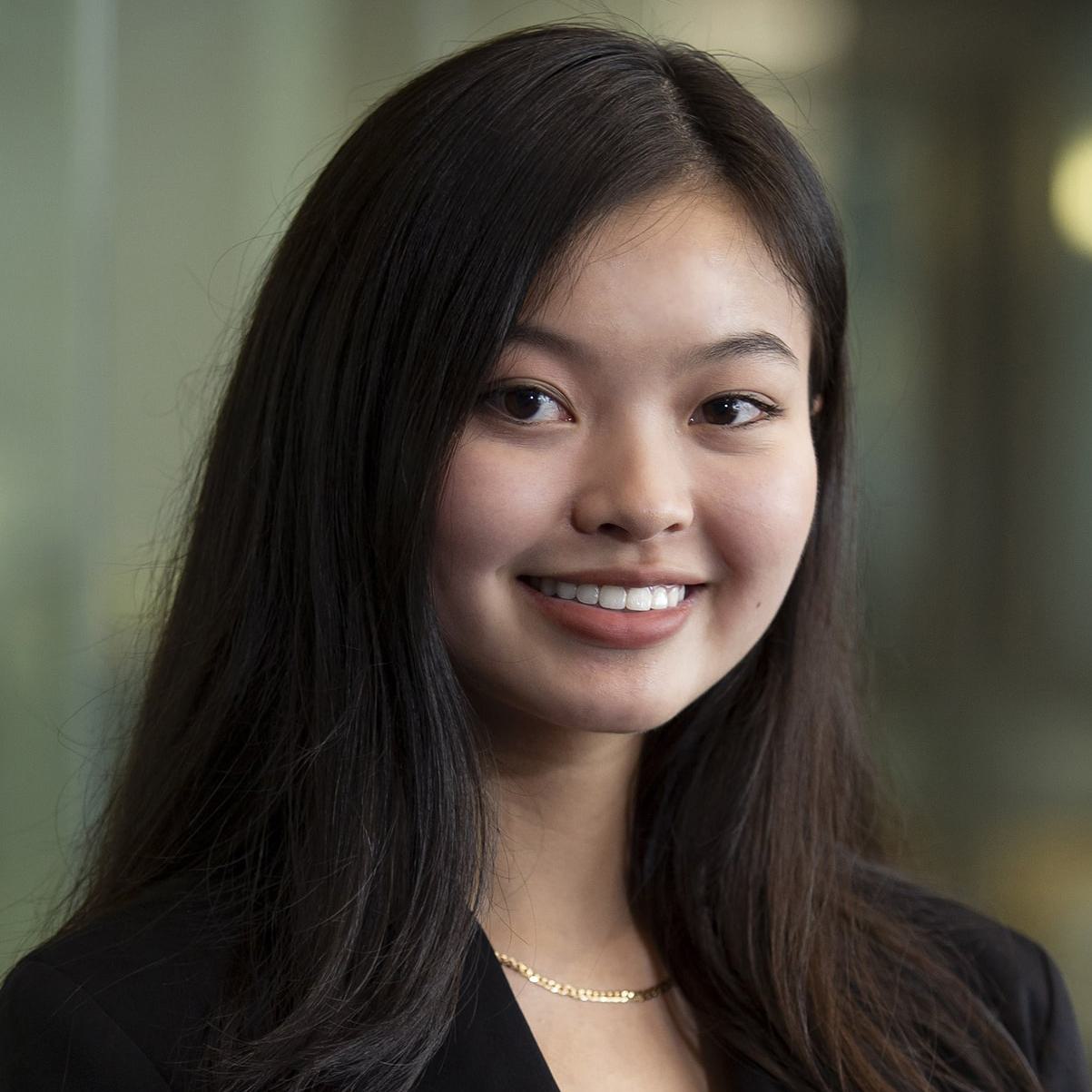 Vivian Le
Criminology and Criminal Justice / Hanover, MD
About
What made you decide to enroll at the University of Maryland?
I chose the University of Maryland because it is an in-state school that I had visited during my junior year in high school. After seeing the campus in person, I was immediately drawn to the people and the uplifting atmosphere of Maryland. Since I've lived in Maryland for most of my life, I've also heard that UMD has a lot of school spirit and I wanted to be a part of that. The campus is also close to D.C. and other locations including my own home. Being a 30-minute drive away felt comfortable to me. I also felt that the university would give me a good opportunity to explore various majors and find my passion.
---
What major/career path do you plan on pursuing and how did you select that path?
I am currently a criminology and criminal justice major with a minor in general business. Although I am still unsure of what I want to do in the future, I have two potential career paths, pursuing law or business. I decided on this path after taking a variety of different courses as a Letters and Sciences student. The classes that I enjoyed the most were my criminology and criminal justice courses and business courses for non-business majors/minors. I also grew up with entrepreneurial parents who both run their own businesses. These factors heavily influenced my major/career path selection.
---
Activities I do outside of class or community service/volunteer activities I'm involved with:
Outside of class, I am a part of various Asian cultural clubs, an Asian interest sorority, and Empowering Women Through Law Club. Through my Asian interest sorority I have done many fundraisers, community service and volunteer activities. One recent community service activity I have done involved picking up trash around the University of Maryland campus.
---
Aside from academics, what else do you hope to take away from your time at Maryland?
I hope to continue to meet new friends and create new experiences and memories through joining clubs and various activities around campus. I also hope to take all of my new found knowledge and life experiences from my time at Maryland and apply it to my life after Maryland.
---
What are your future goals after graduation?
My future goals after graduation include either going to law school to pursue a degree in law, working as a paralegal, or running my own business.