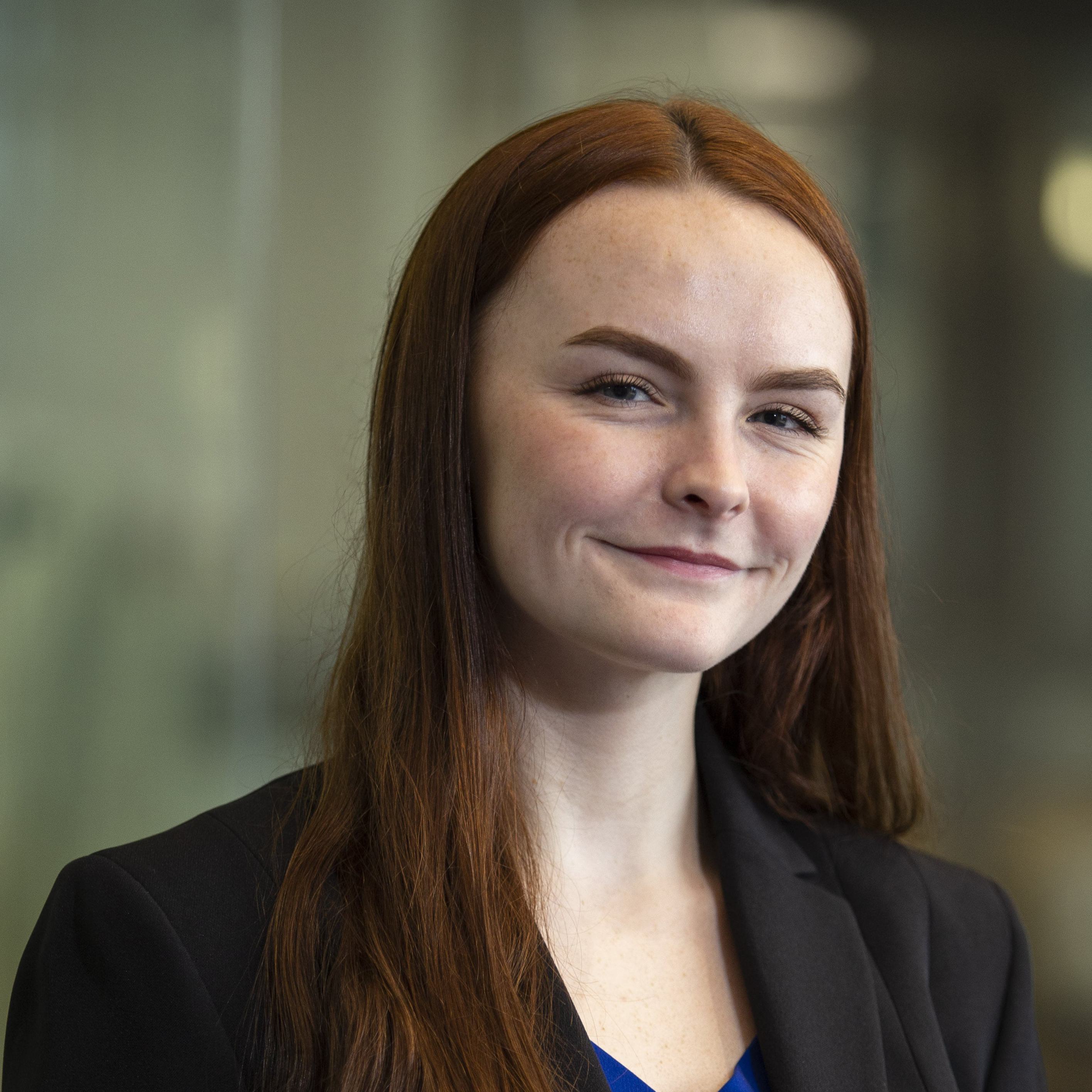 Winter Hawk
Multiplatform Journalism / Frederick, MD
About
What made you decide to enroll at the University of Maryland?
I chose the University of Maryland because it exemplifies three components I value: grit, passion, and impact. The university and its faculty have shown me that through determination and perseverance, I can overcome much - if not all - of what life throws at me. The work ethic that the university expects continually pushes students to new heights and allows them to reach levels of scholastic achievement they did not know they could reach. The university also inspires students to be passionate about their work and find something that drives them to do good. The last reason I chose the University of Maryland is that they continue to try to make positive impacts both within their community and around the world. The university has inspired me to go beyond my comfort zone to make the world a better place through my work and actions.
---
What major/career path do you plan on pursuing and how did you select that path?
My goal in life has always been to make the world a better place for all. As a journalism major, I aspire to use my writing to actively educate people about injustice in the world. I am passionate about issues that span from environmental activism to mental health awareness. Therefore, I want to create something that can encompass all of those important and relevant issues. I plan to publish a travel magazine that informs and educates people about various aspects of physical and mental health that betters their minds and bodies. I also aim to encourage people to be better global citizens by facilitating personal growth through self-discovery. By providing information to people so that they can better understand themselves and how to take care of their minds and bodies, I hope to lead others toward a path of acceptance of all people. It is when all people are respected and equal, that I've helped to make the world a better place.
---
Activities I do outside of class or community service/volunteer activities I'm involved with:
I am currently a staff writer for the Diversions Desk at The Diamondback, a member of the Office of Multi-Ethnic Student Education Academic Excellence Society, and a member of the Maryland Promise Program. I also recently completed a volunteer program on Zanzibar Island in Tanzania where I helped construct a school and teach English to women in the remote village of Kairo.
---
Aside from academics, what else do you hope to take away from your time at Maryland?
I hope to take away a supportive community that will aid and encourage me in both my career and personal life. I also plan to take away a strong mentality about what it means to be a Terrapin. To me, being a Terp is about always moving forward. I remember being told during freshman orientation that it is impossible for a terrapin to move backward. From that moment on, I try to make progress in my life every day whether personally or academically. As a Terp, I am always looking for opportunities to improve and ways to do better in every aspect of life. I strive to always be the best version of myself and being a Terp lets everyone around me know that no matter where I am in my journey, I am making progress.
---
What are your future goals after graduation?
I plan to work for a magazine publication to cover arts and culture while also branching out into more international writing opportunities that cover travel, profiles, and wellness.