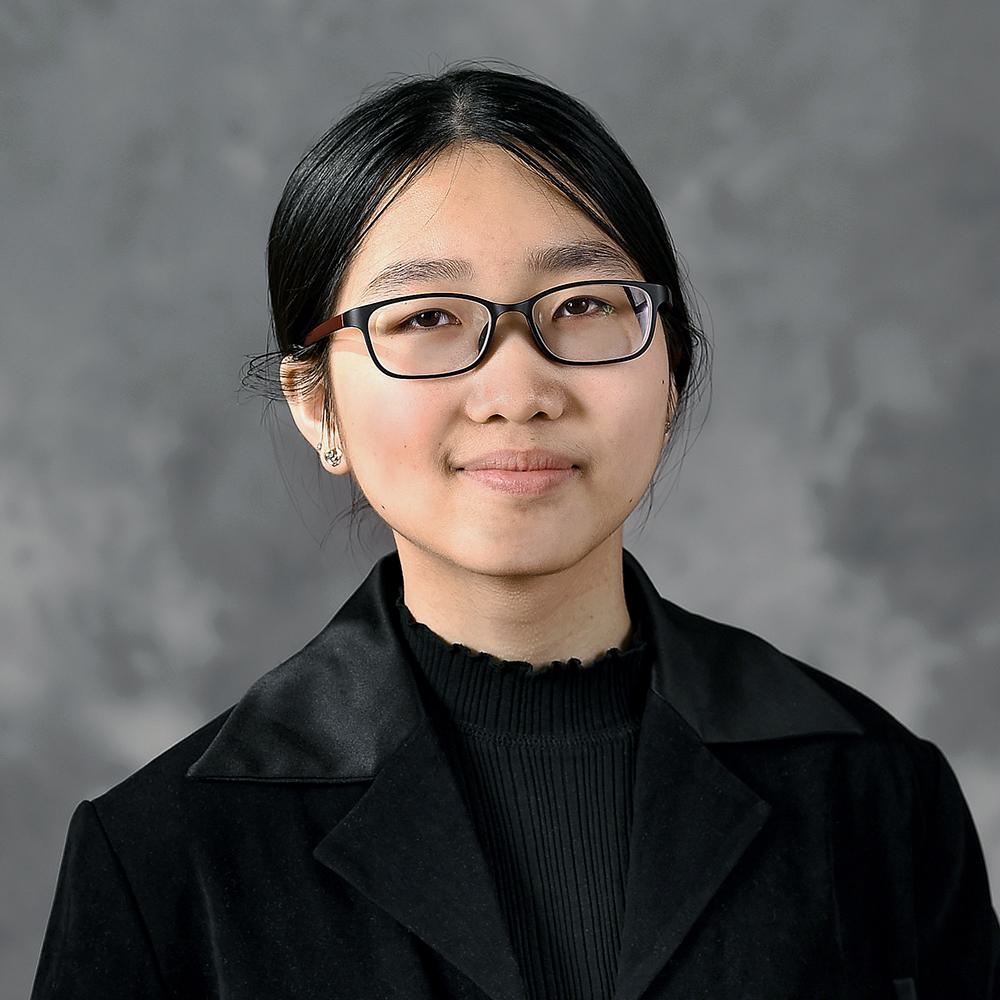 Yimin Tang
Business Management / Silver Spring, MD
About
What made you decide to enroll at the University of Maryland?
There was a culmination of many reasons why I decided on the University of Maryland including how close it was to my house, the financial aid offered, and my prior exposure to the university when I was younger. The biggest reason was that the university accepted my credits from the Early College Program. In high school, I did a program that allowed me to attend college and earn my associate's degree in conjunction with my high school diploma. When applying to colleges, many of the credits were not transferrable or accepted. The University of Maryland was great in that it accepted all of the credits.
---
What major/career path do you plan on pursuing and how did you select that path?
I am currently pursuing a business management major for the freedom and versatility it provides. Studying business is great in that it is applicable to every field of work; I can go into business in fashion, pharmaceutical, and many more. I chose management specifically because I like leading and organizing tasks and people. I believe that having a proper structure and plan helps greatly in organizing and streamlining the process of accomplishing many objectives. By studying management, I can learn to communicate and create these plans to help facilitate work.
---
Activities I do outside of class or community service/volunteer activities I'm involved with:
When I have time, I enjoy crafting and reading. I work with a lot of materials including wood, resin, metal, and paint. Some notable things I've made this year include a resin box, a plastic Pokemon modeling kit, and a wooden dragon modeling kit. I have also recently gotten a 3D printer and look forward to experimenting with that. I also enjoy reading manga and webtoons.
---
Aside from academics, what else do you hope to take away from your time at Maryland?
I hope to gain more experience in my field of study by taking advantage of the opportunities at Maryland and gain some good friends along the way. I acknowledge the fact that I do not have a lot of experience in my field of study, but I hope through volunteering for events, doing internships, and working at the university that I will feel confident in my skills when I graduate. I also have great friends from high school that I know will support me in the future and I hope to gain more in college.
---
What are your future goals after graduation?
After completing my bachelor's, I will be staying an additional year to pursue my master's degree. After which, I hope to become an innovation manager and later on an innovation consultant. I am still uncertain of my future but I hope as I continue my education, I will gain more understanding and solidify my goals.
---
My favorite part of being a Maryland Promise Scholar:
I love the community and the people in the Maryland Promise Program. During the meetings, I always get to hear about people's experiences studying in different majors and the exciting things they get to do. I especially got to see the variety of people in the program when my cohort did our life maps assignment and everyone talked about their majors, significant experiences, and hopes for the future. I discovered that my cohort had several astronomy majors, and I thought that was so amazing. Usually, I am only around business students because of my major, but spending time with my cohort exposes me to so many new people.